News from Maison de la Gare
Mission Accomplished! A New Start for the Talibé Children of Darou
Tweeter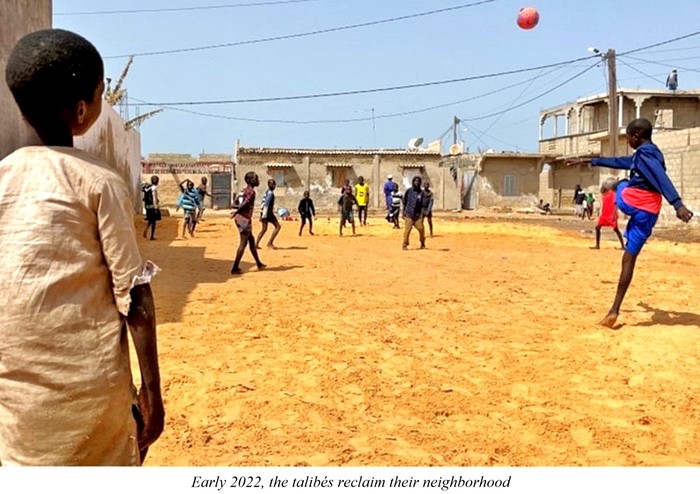 Jade Wheldon describes successful community mobilization in response to devastating fall flooding
We reported some months ago on the utter devastation caused by the exceptional fall rains of 2021, particularly in the Darou neighborhood of Saint Louis where dozens of daaras are located and many hundred of the begging talibé children live (see Flooding! The Talibés are So Vulnerable). Undaunted by early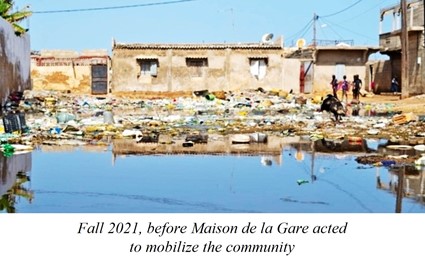 challenges, our English volunteer Jade Wheldon extended her stay by several months and worked hand in hand with Issa Kouyaté to drive this project to a successful conclusion, a new beginning for the entire community. This is Jade's report.
______

The devastating fall flooding in Saint-Louis left many of the talibé children exposed to the harsh climate without access to clean water, fresh and nutritious food, or even basic clothing such as shoes to protect their feet. The floodwater was toxic and contributed to the spread of disease and infection, putting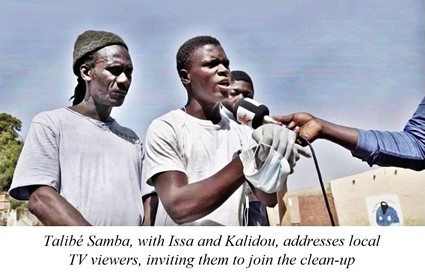 the physical and mental health of the children at further risk.

One of the worst affected sites was in the Darou neighborhood, shown in the first two photos of this report. It is a large square surrounding by housing with two road entrances. Two further nearby sites flooded to the same extent, and the talibés living there as well as the wider community had no choice but to walk through these places to get to connecting roads.

When we started this project, we were given some really amazing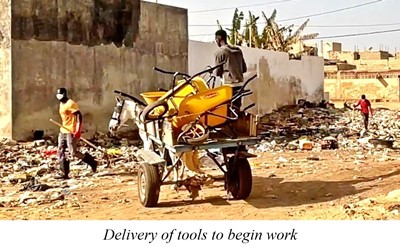 opportunities to raise awareness within the community by participating in a couple of large-scale street cleaning campaigns. When the restoration project itself was delayed due to a lack of access to industrial pumps, we focussed on mobilizing the community through a series of talks. After a very productive meeting in late November, a committee was formed to assure regular street cleaning in the district, working with local organizations.

The relatively modest project that we had originally proposed in response to the flooding somehow blossomed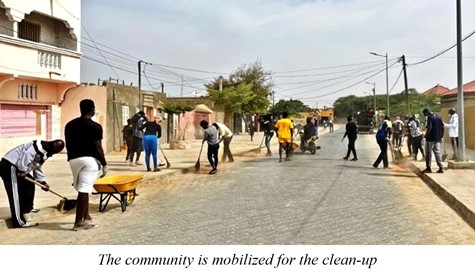 into a much larger mobilization of the local community. On the busiest day, over 120 people volunteered to clean the streets with us. But we did not stop there. We spent time talking with families in the area we were going to restore, discussing the importance of maintaining the land once it was restored and of using the space to bring the community together.

Our original restoration plan was to begin with pumping the flood waters back into the river, and then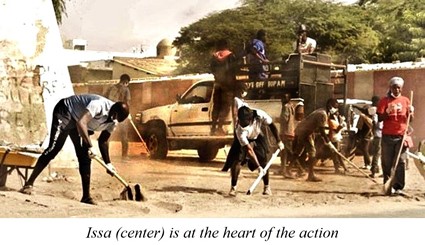 cleaning up the debris before restoring the landscape. We were unsuccessful in obtaining pumps that could handle this job, but during the resulting delay most of the water had evaporated.

So, with the support of the community, we plunged into the restoration project. We removed the rubbish and deposited it in a dumpster, using pickaxes and wheelbarrows. We then levelled the land using the pickaxes. In areas where the water had created small pits, we used gravel to raise the level, ready for the sand to be laid. Many truckloads of sand were needed along with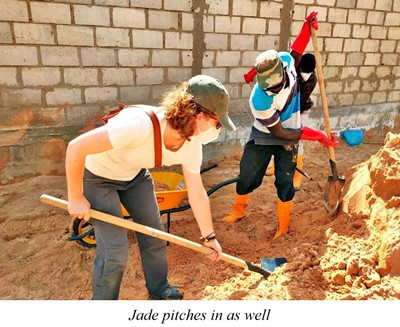 much muscle power to spread it.

In total, the task took ten days to complete; we had enough materials to restore all three sites. The finished result is a clean, fresh landscape. The community was incredibly grateful for the transformation of their public areas. And the talibés immediately took to the space, building sandcastles, playing football, and running around freely in their bare feet.

This project has really helped the local community take a huge step in the right direction. There is also hope in the newly formed bridge of communication between the marabouts, the community and Maison de la Gare, as well as in the clean-up committee that is now running events in the neighborhood.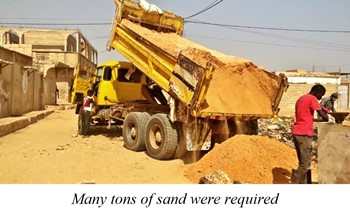 The project has been lifechanging for the young boys who can enjoy a game of football in a space that was previously a huge health hazard.

Even though this project has been completed, there are many more sites in areas where the talibés live that are in disrepair and damaged by the yearly flooding. What Maison de la Gare has done for the Darou community is very special and greatly appreciated, and it can now be used as a template for other such projects in the future.
___________

We once again express our gratitude to Off The Fence of Amsterdam and to Caminos of Switzerland whose grant made this project of community renewal in Darou possible.