News from Maison de la Gare
Flooding! The Talibés are So Vulnerable
Tweeter
Issa Kouyaté and Jade Wheldon share our efforts to relieve the devastating impact of flooding on the talibé children
In the fall of 2021, a series of heavy rains and thunderstorms caused the worst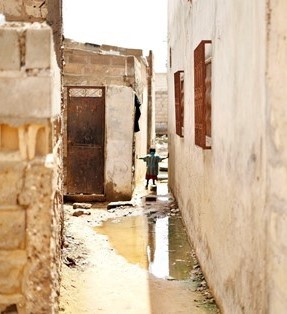 flooding in recent history across West Africa. Many lost their homes and thousands of people were displaced.

In very poor neighbourhoods such as Darou in Saint-Louis, the recent floods decimated the area including many of the daaras that are located there. The situation is devastating for the talibé children. Due to the flooding, many of the children are exposed to the elements without access to clean water, food, or even shoes to protect their feet. The floodwater is becoming toxic and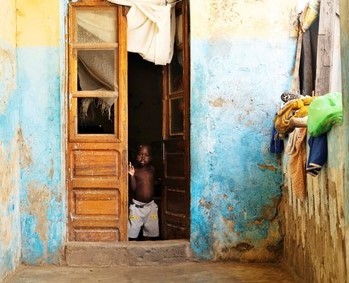 is contributing to the spread of disease and infection, putting the lives of these already vulnerable children at risk.

Many daaras were not able to clear out the water, although they tried get the talibé children to do this using buckets. The ground water level was so high that the water would just seep back after the children had evacuated it. This forced many of them to sleep on the side of the road or in front of mosques while waiting for a solution to be found.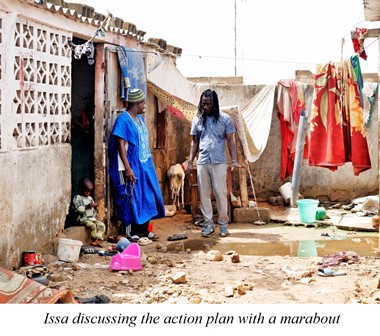 The problems were compounded because there are large open areas in Darou which have become depositories for plastic rubbish, spoiled food, dead animals and much more. Once piled high, this rubbish is now floating in pools of water creating the perfect environment for mosquitos to breed and increasing the risk of malaria. On top of this, the rubbish is starting to degrade, creating a foul odour and increasing the toxicity of the water. The talibé children walk though these areas, usually in bare feet.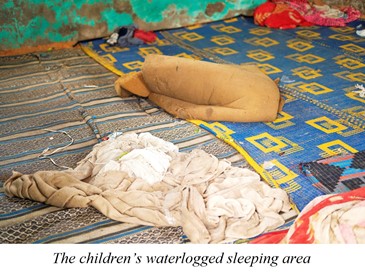 A direct consequence is that we have been receiving around 30 children every day in our infirmary from these areas, suffering from conjunctivitis, scabies, and other skin diseases.

We tackled the immediate problem by renting pumps and pumping the water far enough from some of the worst-affected daaras that it did not return right away. Then, Issa and Maison de la Gare focused their efforts on rallying the local community … residents, local services, sports teams, and government officials. Issa organized a series of meetings to gather the information needed to find a solution.

We are now working with the community to clean up the worst-infected common areas in Darou and to make them less susceptible to future flooding. Generous international donors have provided funds to finance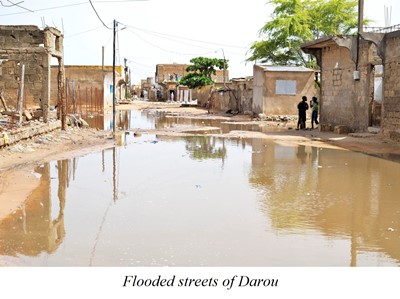 this clean-up. These will cover shovels, wheelbarrows and rakes, personal protective equipment, first aid kits and mosquito repellent, pumps, and sand.

Hopefully, this effort will reduce at least a little the vulnerability of the children's lives and will motivate the community to continue working together to improve the conditions in this neighbourhood. We are deeply grateful to all our supporters around the world whose contributions make it possible for us to respond to such emergencies.
___________

We are grateful to Off The Fence of Amsterdam and to Caminos of Switzerland for making possible the clean-up in the Darou neighborhood of Saint-Louis, and to Cherif Khoury for his powerful photos.