News from Maison de la Gare
A Canadian Nurse Discovers the Talibé Children
Tweeter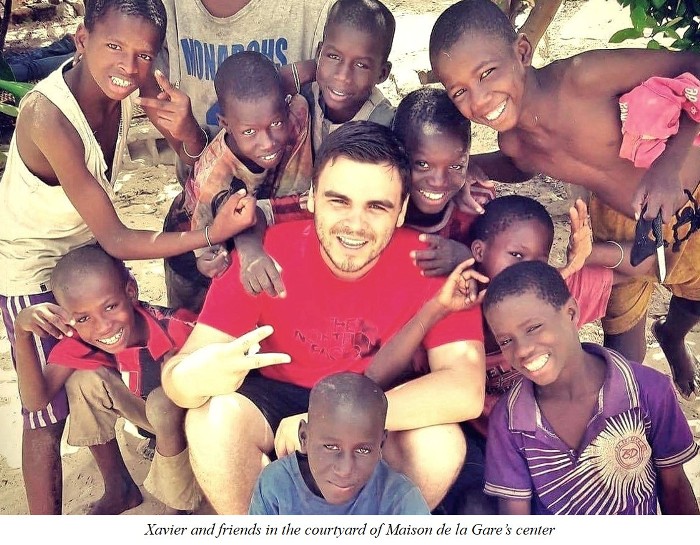 Xavier Lajeunesse-Arguello shares his experience as a volunteer with Maison de la Gare
Ever since I was a child, I have known that I wanted to be a nurse. Helping my neighbor has always been a priority for me. However, it was only when I was in my nursing course in college that the idea of humanitarian aid came into my mind. But the opportunity never arose. During my last year in nursing, we studied the Senegalese community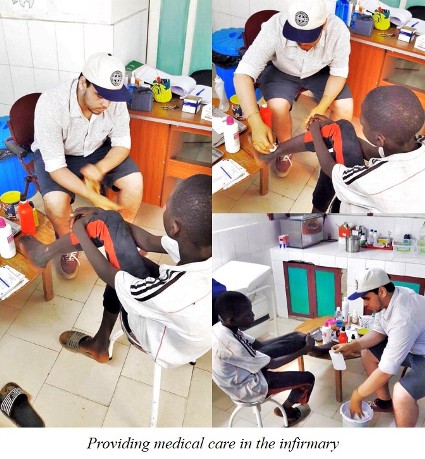 and the care that is provided there. It was then that I had the idea of making a humanitarian aid trip to Senegal, and I came across the website of Maison de la Gare in Saint Louis. I knew that this experience was going to be quite a challenge. I had already begun my preparations during my studies and it only remained for me to live the challenge. So, I purchased a return ticket to Dakar and, only a few weeks after registering with Maison de la Gare, I was on Senegalese soil.

I faced a small cultural shock when I arrived. I was no longer in my cool climate in Canada or in the comfort of my home. Medical care was very different from the care I give at the hospital here, and the culture is very different. The road trip from Dakar to Saint Louis was trying for me. I looked out the window at small market stalls and houses at the side of the road; it was very different from Montreal. It was then that I realized the extent to which this would be challenging. I met my host family when I arrived in Saint Louis, and they helped me to feel comfortable in Senegal.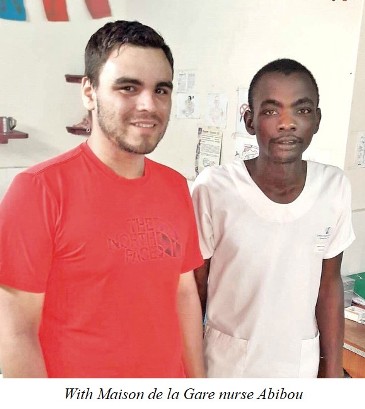 Everyone I met was very kind and open-minded with me. Despite the fact that it was Ramadan during my entire stay in Senegal, my host family prepared meals for me for breakfast and lunch. It was only at dinner, around 9 p.m., that we could gather to have the meal together.

On my first day I met Issa Kouyaté, the president and founder of Maison de la Gare, a remarkable man who is dedicated to his work. I was actually very surprised to see how involved he was with the youth in Maison de la Gare's center. He is a man who puts the interests of others ahead of his own. He showed me around the city and gave me a cell phone so that I could communicate with the center and even with family in Canada. I became aware then of how this organization takes care of its volunteers and guides them throughout the experience.

On a typical day I got up at 9 a.m. I began by taking a shower with my friend Bernard the lizard, whom I shared my bathroom with, and my breakfast was waiting for me on a counter near my room.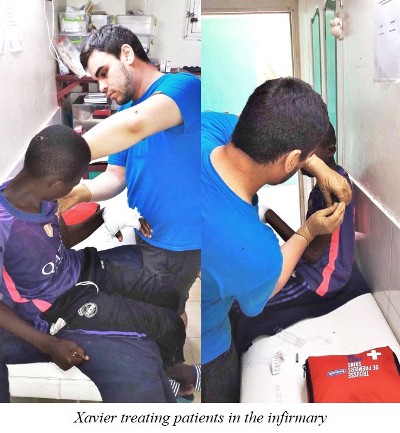 Then I walked for 5 or 10 minutes to Maison de la Gare's center to start my day at the infirmary which was open from 10 a.m. until 2 p.m. The infirmary closed earlier than usual when I was there because of Ramadan. In the infirmary, I had to re-learn my technique of applying bandages because, not surprisingly, it was very different from what I was used to. My dear friend and colleague Abibou Fall was kind and patient in teaching me his technique.

I stayed at the center for the rest of the day talking to other adults and children. Communication was sometimes difficult since I do not speak Wolof, but my dear friend Abdou Soumaré was there to help me with translation. Then I went back home to eat the meal that was waiting for me on the counter near my room. Because of Ramadan, the center was rather empty in the evenings. Sometimes I would spend the evenings there, or else I would go for a walk in Saint Louis. I also spent some evenings talking with my host family.

Unfortunately, Abibou was sick for two weeks during my stay. As a result, I had to open the clinic myself. This was a big challenge for me because, in Canada, nurses are not allowed to prescribe or to stitch up wounds, but such interventions can be necessary. In those moments, I sometimes felt helpless and useless. Also, the common diseases are very different from those in my country. Treating scabies is rare in Montreal, but commonplace in Senegal. And, it could be very difficult for me emotionally having to treat the children with this disease. I was reasonably comfortable with in wound care, burns and tetanus and I had some knowledge about the care of Cayor worms (subcutaneous myiasis) as well as about guidelines for preventing them. On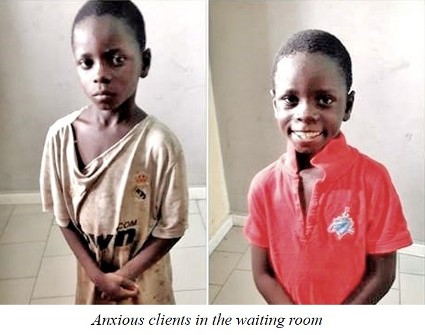 one occasion, I had to remove these worms from a child's shoulder; this time, I knew that I had really done something valuable for the child.

I was very surprised to discover how safe Saint Louis is. It was far from what we see on television. I could walk downtown or to the beach and take a taxi safely. The Senegalese are very welcoming and many stopped to talk to me and to teach me more about their culture. As I walked into town, I had to pass through a large market. It was a bit scary at first because there are a lot of people, but sometimes I met young school children who would walk through the market with me and practice their French at the same time. In addition, they took the opportunity to teach me more about Senegalese life.

Unfortunately, because of my nursing work schedule in Montreal, I couldn't stay in Senegal for more than three weeks. Of course, three weeks is a very short time to understand a culture. I wish that I could have stayed longer. I feel that I could have done more and benefitted more from the experience with a few more weeks.

In the beginning, I questioned the value of my time in the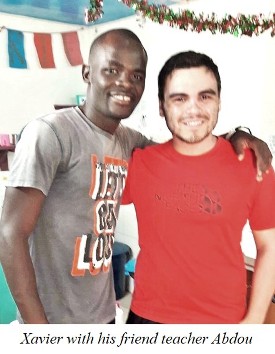 center. I felt that I wasn't really making a difference in the lives of these talibé children. It was only when I came back to Canada and told my older brother Dominique about it that he said, "You know Xavier, if you hadn't been there, who would have been in the infirmary to treat these talibés?"

I realized then that I may not have changed the world but I did my best and, in the end, I made my contribution.

I totally recommend this experience to anyone who wants to try it. It is an invaluable opportunity that helps us to have a different perspective on the world, to broaden our horizons and, above all, to learn more about ourselves and our limits. I know that one day I will repeat this adventure. Maybe I will go back to Senegal or maybe it will be in another country. There is so much to see and learn in this world.