News from Maison de la Gare
A Watershed Moment for Maison de la Gare
Tweeter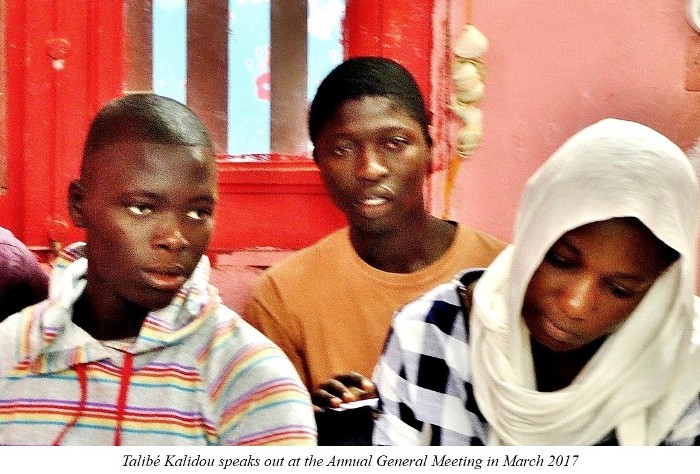 Senegal's Minister of the Interior recognizes Maison de la Gare as a "Non-Governmental Organization"
Monsieur Aly Ngouille Ndiaye, Senegal's Minister of the Interior, promulgated an order on July 3rd, 2019 recognizing Maison de la Gare officially as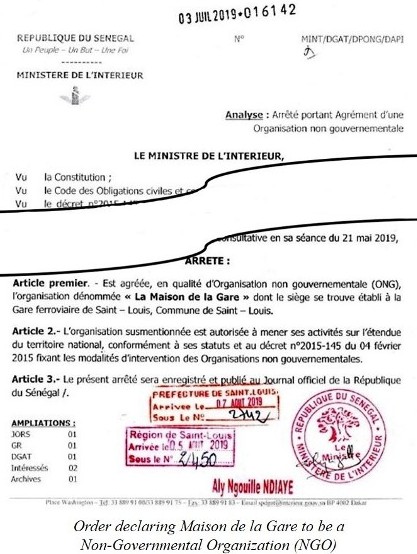 a Non-Governmental Organization (NGO). This was the fruition of a process that began with submission of our formal application in May 2013.

As our many supporters know well, Maison de la Gare is a local Senegalese non-profit organization, founded in 2007. The organization is dedicated to protecting the rights of the begging talibé street children by improving their living conditions and level of education while providing much needed primary aid.

These talibé children typically come from very poor families in Senegal or neighbouring countries. Although they are meant to receive a basic education and to learn the Quran, in fact they are most often found in the streets where they beg for 6 to 10 hours a day for their food and a quota of money. They live in primitive daaras without access to potable water or basic hygiene facilities, and with only rudimentary shelter. They are excluded from the government education system and must bring themselves up, far from their families whom they seldom if ever see. They are easily victimized by unscrupulous people and are exposed to serious health problems.

Pursuing his interest in social work, Issa Kouyaté left his native city of Dakar in 2006 to work with an international volunteer organization in Saint Louis.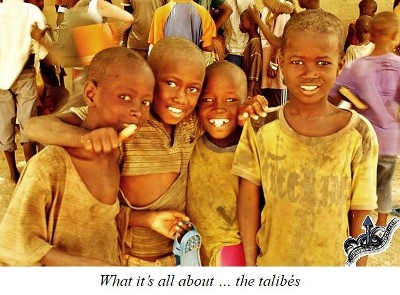 Issa was distressed by the very precarious situation of the street children in Saint Louis, the talibés, and he decided to take action to help them. Using his own funds, he purchased bread and prepared nutritious sandwiches for these children, distributing it after work. In 2007, he committed himself totally to this struggle, founding Maison de la Gare with a group of young Senegalese. The organization was officially launched as an Association registered with the local government in December 2008.

The site where Maison de la Gare offered refuge to the talibé children was behind the old Saint Louis railway station in the heart of the local market. The children learned to read and write surrounded by the merchants selling their wares. They received their daily meal sitting on the rails of the station; hence the name "Maison de la Gare".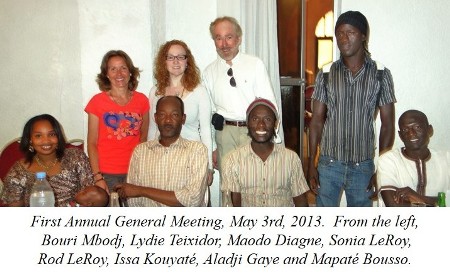 In 2009, expansion of the market forced Maison de la Gare to look for a new location. Issa found a site in nearby Balacos and construction of the new centre began. It opened its doors in October 2010 with showers and toilets for the children to care for their daily hygiene needs, three classrooms, a garden, an office and two activity rooms. Today the organization welcomes one to three hundred street children each day, over 900 different boys each month, providing food, medical care and education.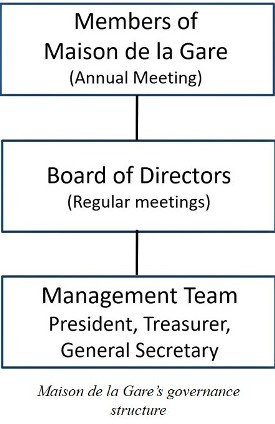 Initially, the ten friends worked effectively together towards a common goal with an informal organization. However, it soon became clear that something more was necessary. Not being registered with the national government as an NGO resulted in several nightmarish experiences attempting to import medications and other donated supplies. And, we were soon aware as we applied for financial support that NGO status would give added credibility and enhance our chances of success.

In 2013, we developed bylaws for Maison de la Gare as an NGO, and prepared and submitted a complete application. Our bylaws laid out our objectives and our governance structure. Maison de la Gare is ultimately responsible to its members, who meet annually to review the organization's progress and to appoint the members of the Board of Directors.

We succeeded in attracting three Board Members who are well connected to government services and civil society organizations concerned with vulnerable children: Maodo Diagne, Founder and Executive Secretary of Action Femme Enfant, an association working for the most underprivileged,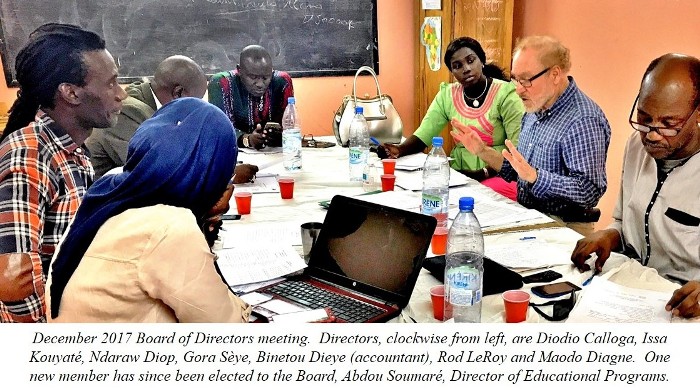 especially mothers and their children; Baye Ndaraw Diop, formerly the director of the Saint Louis division of the Ministry of Justice responsible for street children; and Gora Sèye, Regional Director of l'Action sociale (Ministry of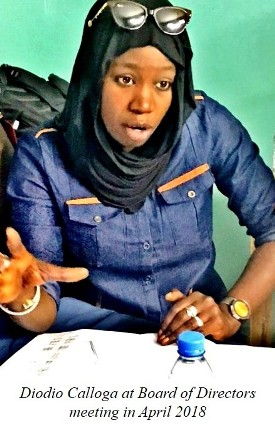 Health and Social Action). The Board also has three representatives of Maison de la Gare's staff, Issa Kouyaté, Diodio Calloga and Abdou Soumaré, and one expatriate member, Canadian Rod LeRoy.

We have operated under these new bylaws since 2013. There are currently 32 members, all but three being Senegalese. Four are older talibé youth, and four other talibés have been members over the years. All members express their ideas and concerns about Maison de la Gare's operations at our Annual General Meetings, and this has been a source of strength and renewal.

The road to achieving formal NGO status, however, was long and tortuous. Bureaucratic inertial can be a serious problem in Senegal. We were very fortunate to attract Ndèye Diodio Calloga to our staff in early 2016. Diodio holds a masters degree in law from Saint Louis's Gaston Berger University, and it was she who succeeded in the end in unblocking the process.

Now, as an officially recognized NGO, Maison de la Gare has a new springboard for achieving its mission of improving the lives of the begging talibé children and acting with others to eliminate child begging in Senegal.