News from Maison de la Gare
An Important Step for Maison de la Gare, Learning from Others
Tweeter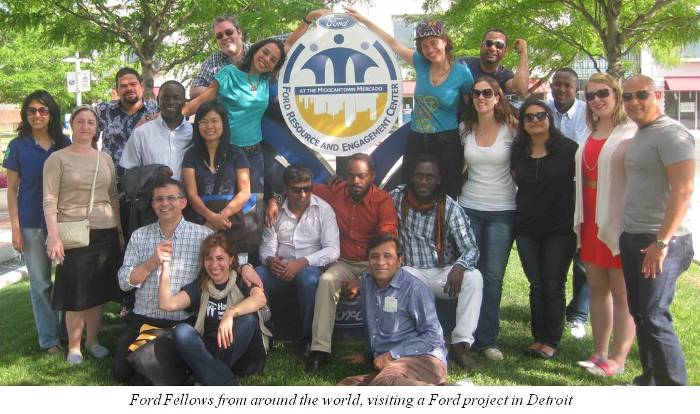 Issa Kouyaté's experience in New York through a Ford fellowship
I had the chance to participate in an exchange program and training offered by the 92nd Street Y ("92Y") and Columbia University in New York in June 2014, thanks to a fellowship from the Ford Motor Company Fund. This opportunity brought together stakeholders working in social development from around the world, representing ten different countries including Senegal.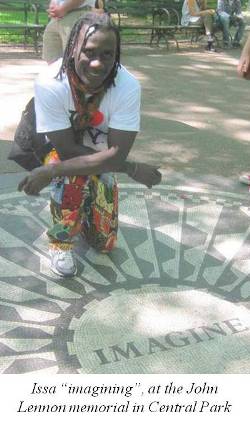 In all, 23 development workers were present around the table to discuss and present their work and their programs, but also to share their experience, knowledge and especially their commitment to projects that lead to sustainable development in their communities.

This program, created by Alison Gardy of 92Y, has been active around the world for fourteen years and targets vulnerable populations. 92Y is supported by the Ford Motor Company Fund, which supports national and international organizations and promotes the work of community leaders. 92Y is one of many projects that Ford supports worldwide to develop local initiatives.

What I have gained from my participation in this fellowship is invaluable; in such a short time, I learned what would normally take at least a year. I first realized the value of showcasing Maison de la Gare, and talking about the talibés children and the diversity of Senegal. I was inspired by other participants concerned about the development of their organizations and looking for strong support in their quest to enhance the success of their commitments to social welfare. And that's exactly what we were all able to find, thanks to the supportive group, the teachers and the leaders.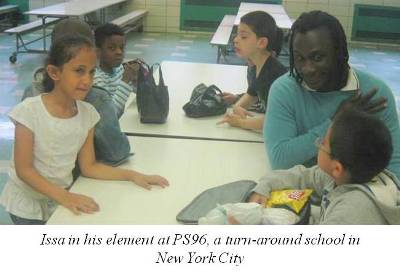 Before the program began, e-mail contact was followed by a lengthy telephone conversation to discuss what we do in our own organization, what are our expectations, what emergencies must we respond to, and how we see the future. A few months later, documents detailing the purpose of the fellowship and the scope of the program were sent to help us prepare. This material was carefully adapted to respect the real-life situations and challenges of the participants. We had to read and write, but also to understand and integrate the information. This preliminary training gave me an idea of the nature of the work to come, and of the commitments that would unite the fellowship leaders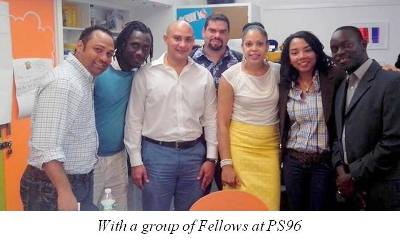 and participants. These documents would become the base for applying to our respective organisations the techniques that we learned.

Vision and Strategy
Once in New York, participants were treated to an in-depth tour of the city, showing us the many different facets of a developed country with its shortcomings and weaknesses as well as achievements and strengths. New York is an important development model, especially in terms of the evolution and diversity of infrastructure. Local people are proud to show off their buildings, statues, monuments, and even languages. So we visited an emerging country that is working to secure its successes. New York is also a city with a very special atmosphere that speaks for itself. In addition to being a renowned center for sustainable development issues, it is a city filled with joy and fun that followed us throughout our training.

Columbia University was our place of learning, where we were taught by exceptional professors. In addition to being motivated and experienced, these professors took the diversity within the group into careful consideration. As participants we all felt included, although representing many different languages and religions. This diversity was the starting point of the program, with all the countries represented being invited to share the social importance of their work, values that united us all in respect and recognition of each other. Participants were also asked to identify the most pressing needs of their organizations, and then we worked together to find ways of responding to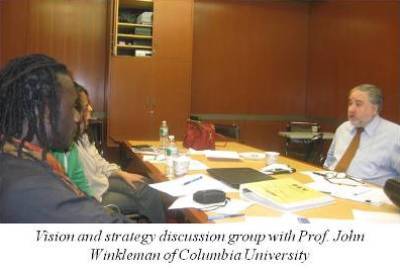 these needs in a spirit of sustainable development. The teachers worked to share their knowledge and to ensure the best learning conditions, leaving nothing to chance, with intensive and positive learning sessions. Knowledge was on offer, and we were all aware of the commitment required to acquire the knowledge and experience that we needed to support our own projects and to bring about the changes necessary for them to flourish.

However, without the guidance given and the commitment of the participants who applied themselves body and soul, nothing could have moved forward. We were protected as children with their parents and felt that we were very valued, beyond a simple working relationship. The leaders wanted each of us to feel at home, and that was the case. After the program, I felt confident, sure of myself, ready to make decisions without hesitation. They really made us work!! And the experience will always remain engraved in my memory, in our memories. I wanted to leave earlier than planned to avoid forgetting certain ideas, certain possibilities, but the program gave us the means to retain all that we had learned.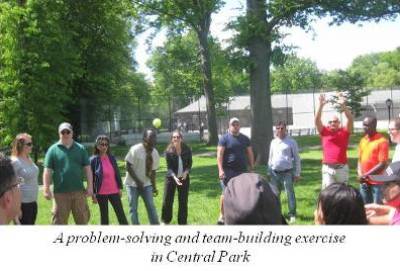 This experience reinforced for me that you have to love what you do!! To live happily, it is best to share life with people who are acting with the same values. Although the work we are doing is difficult, it is only necessary to love the work in order to succeed.

In short, the program was a great success, thanks to the leaders' commitment to creating good learning conditions, the opportunity to attend invaluable classes, and the interest and involvement of all of the participants in wanting again and again to help one another with their projects. Moreover, I believe that we had the best teachers in the world, sources of inspiration who pushed me to put into practice what I had learned. I understood through this program that there is much underdevelopment in sustainable development, but it is possible for committed social activists who love what they do and are dedicated to it to achieve their development goals.

Thank you to Alison Gardy, to Mayola Charles and to all the teachers, guides, educators, donors and host families, not to mention the participants and all the others who made possible the success of this Fellowship 2014.