News from Maison de la Gare
Samba ... On The Run
Tweeter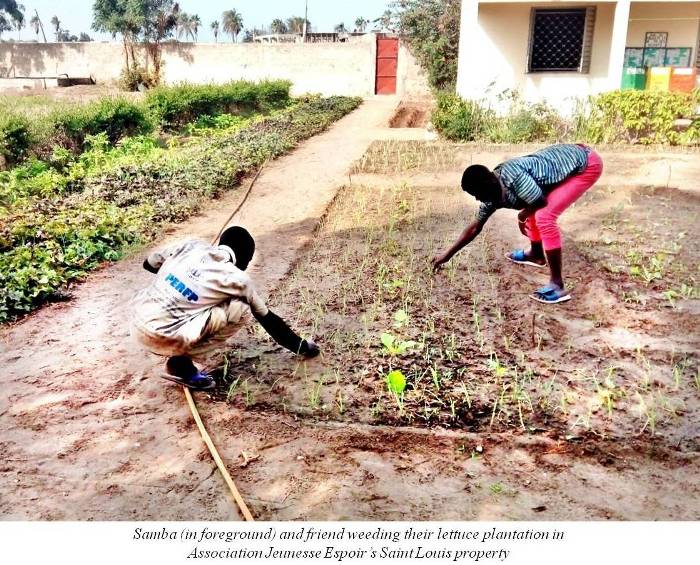 A problem teenager finds his direction in Maison de la Gare's agricultural apprenticeship program
Maison de la Gare took charge of a total of 342 children and teenagers who were found living on the street in 2016, during "night rounds" by our team. Each of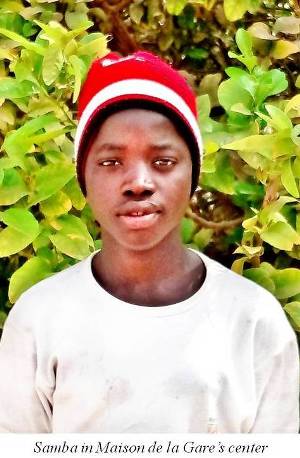 these cases is different and requires different follow-up. Issa Kouyaté shares one of these stories here.
_________

"Young Samba was found on the outskirts of the Sor market during a night round by Maison de la Gare's team,. It was two o'clock in the morning when our team, close to a dozen people with flashlights, appeared unexpectedly. This was one of our routine searches for children sleeping on the street, typically between midnight and four in the morning.

Samba is the real name of a talibé child who comes from the Tambacounda region of Senegal. He was just seventeen years old at the time but seemed much younger. In our investigation after he had been removed from the street by our team, we discovered that Samba had run away from his daara many times to the dangerous life on the streets.

Samba had gone to school when he was younger, and could read and write, but his mother had decided to send him to a daara far from his home town to acquire religious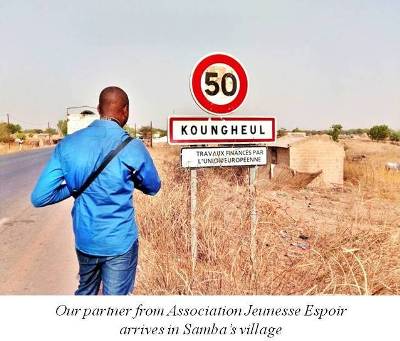 knowledge. The young Samba could not bear this, especially since he wanted to learn French and to earn diplomas like his childhood friends.

Samba's father divorced his mother when Samba was young and took another wife. After this divorce, Samba's father no longer took care of his children and he subsequently left the conjugal home with his second wife. Samba, neglected by his mother, had fled from his village with some friends to settle in the city of Tambacounda. His mother felt that she could no longer manage him, and she convinced Samba to move to a daara in Saint Louis.

After completing his Koranic studies, Samba wanted to continue his French schooling but this did not go down well with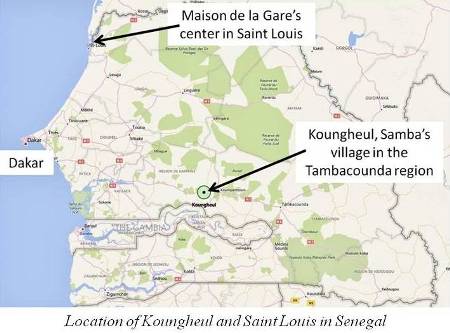 his Koranic teacher, his marabout. He ran away repeatedly, only to be caught by the older children from his daara and returned. After several such episodes, Samba was becoming a very troubled young man.

Because of Samba's instability, Maison de la Gare convinced him to register in an apprenticeship program which he chose himself. He had previously worked in the fields in his home village with his elder brother, to help his grandfather, and it was this background that led him to choose agriculture as a direction for his future. Samba demonstrated a real aptitude for horticulture, so we registered him with other problem youth in a program managed by our partner Association Jeunesse Espoir ("Hope for Youth").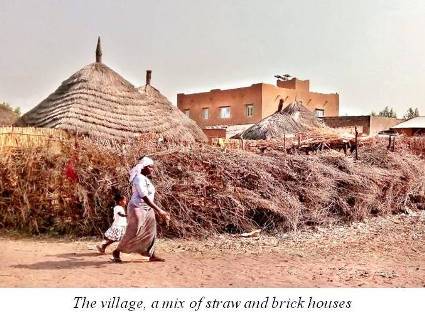 We also made a trip to Samba's home village of Koungheul to plan with his family for his eventual return. However, his mother was unwilling to consider this, saying that she could no longer handle him or take care of him.

Since this time, Samba has been under Maison de la Gare's care. We are responsible for integrating him into formal schooling and also for giving him the opportunity to continue his agricultural training. He will soon start working with our apprenticeship program at our agricultural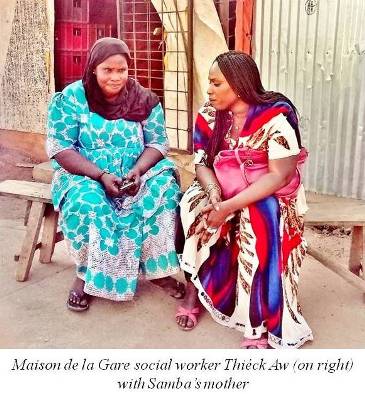 property in Bango.

There are many young people who end up as social misfits because of being rejected by their families. This is why Maison de la Gare is so aware of its responsibility to provide support for vulnerable young people as long as they need it."
_________

We are grateful to the European Union and to all of our other donors for the financial support that has made possible our regular night rounds, giving hope for a safe and productive future to so many young people in desperate circumstances.