News from Maison de la Gare
A New Adventure Begins
Tweeter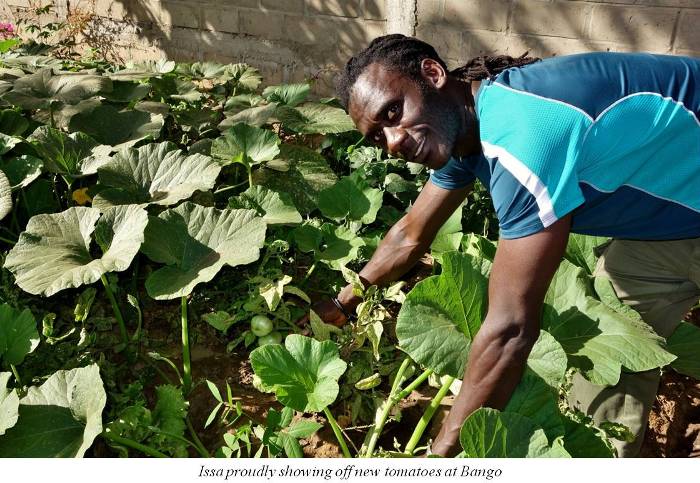 Maison de la Gare's agricultural apprenticeship program in Bango is born
For many years, the garden in Maison de la Gare's centre in Saint Louis has been an oasis of greenery and tranquility in the lives of the begging talibé street children. For the many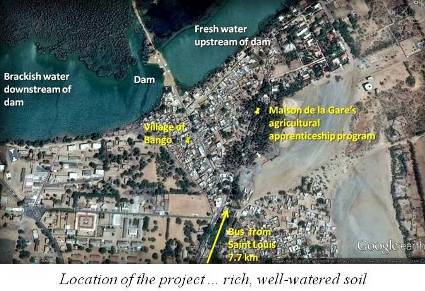 children who have been directly involved in planting, cultivating, watering and otherwise caring for the garden, it has provided stability in their lives, giving them a sense of pride and responsibility and providing them with skills that will help them to eventually reintegrate into the farming communities that they come from. Gardening has become a doorway to autonomy for these children.

The garden is small, however, too small for the ever increasing numbers of vulnerable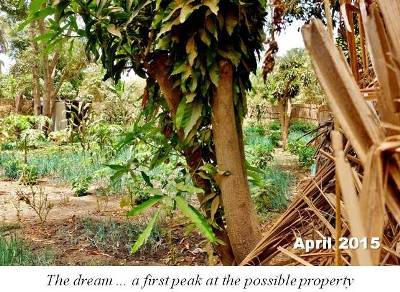 children who see it as an opportunity to work towards a better future. Many of the older talibé youth, typically between 17 and 25 years old, have wanted to take part, but there just has not been enough space for them to assume meaningful roles.

Issa Kouyaté, Maison de la Gare's president, has dreamed for over six years of acquiring a plot of land that could be used to establish an agricultural apprenticeship program for these older talibé children. He has found many potential properties over the years, but has never had the financial means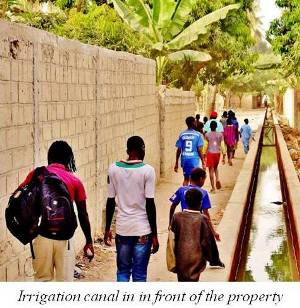 to go forward. The possibility became real during a discussion with GO Campaign of Santa Monica, California in early 2015. GO Campaign had given a grant to Maison de la Gare in 2014 that made it possible to build the emergency shelter in our Saint Louis center. With the success of this project, they were looking for another way to help. We prepared an application and, shortly afterwards, they provided funding to enable us to buy the land and start the project.

We found an ideal site for our purposes in Bango, a town seven kilometers from our center in Saint Louis. The property, 621 square meters in size, is located next to an irrigation ditch that supplies water. Thanks to the location
in the delta of the Senegal River, the soil is rich and well suited to growing market vegetables. Purchase of the land was completed by mid-summer of 2015 and the first sections were planted shortly after. The plants grew well and we were expecting an early crop. However, a short time later, everything was destroyed by the incursion of a herd of cattle. We realized that we had to start over, after building a solid wall around the field.

Everything was ready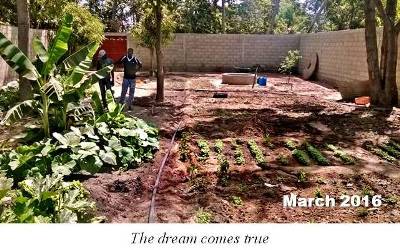 by the end of the year, the wall, doors and a ten-meter deep well. Issa was the first to taste the water from the new well and, fortunately, he confirmed that it is very good. We started 2016 with new plantings, this time very successfully. Seydou, an experienced local farmer, agreed to supervise the property and to serve as a teacher and mentor for the children.

Several initial crops have now been harvested, helping us to see what can be most successful as a base for the future. Many of the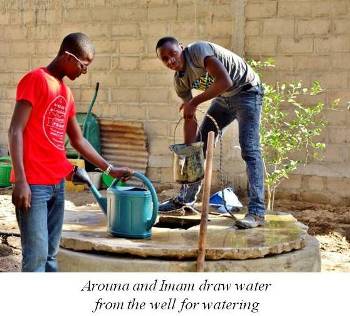 young people are only beginning to appreciate the opportunity that this new space offers. As more and more of them visit the property and as the children who are involved talk about their experiences, the numbers are growing. The first harvests have shown how fertile the land is, and the experience has let us see which of the young people are ready to fully commit to this activity. For these children, they are already feeling more independent and can see clearly how their involvement can lead to a meaningful future. Maison de la Gare is making great strides both in developing the property and in supporting the talibés who are involved, encouraging them in their efforts and helping them to become increasingly self-confident.

Imam is one of the talibé youth committed to this project. In his words,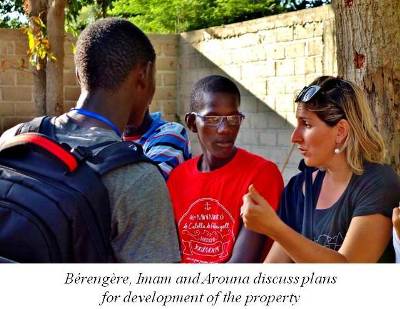 "Everything is going well, a good start. It's good to be busy. For the future, I hope this will continue and help me to find work."

We express our profound thanks to GO Campaign and to everyone who has made possible this new adventure for the children of Maison de la Gare, a pathway to becoming self-sufficient contributors to society.