News from Maison de la Gare
What Keeps Bringing Me Back to Maison de la Gare
Tweeter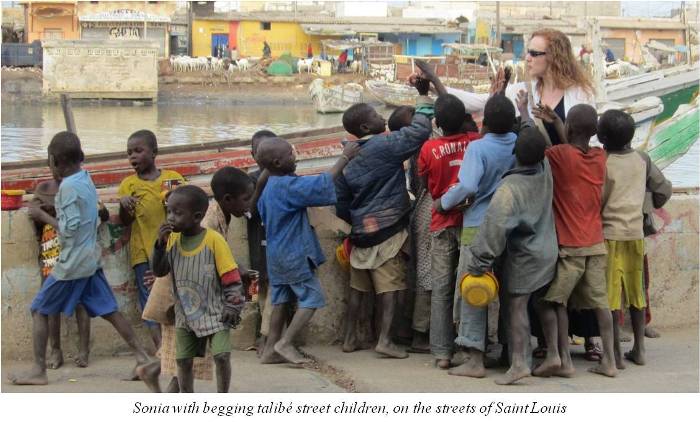 Sonia LeRoy's personal odyssey of discovery
I have been travelling to Saint Louis, Senegal, since 2010 as a volunteer and to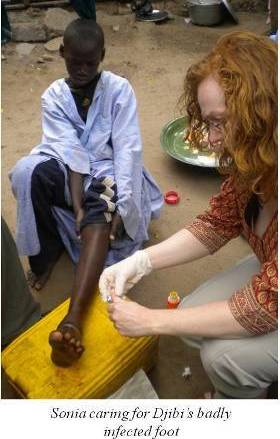 support Maison de la Gare as a partner. My father and I do this together. He is a retired scientist and business leader and I work as a financial planner, developing retirement strategies and managing risk for Canadians. We seemed far from an obvious fit for having something to offer children forced to beg for hours each day in a country far from our home. But, we kept returning; there was always something more we knew we could do to help, and in 2012 my teenage daughter joined us as a volunteer as well. I am currently planning my sixth journey to serve the children of Maison de la Gare, again with my father and daughter.

I thought my first trip to Senegal would be my one and only opportunity to contribute in some way to Maison de la Gare and the talibé children. We brought with us badly needed medical and school supplies. We visited the daaras to deliver medical care, I taught some French classes, I helped make improvements at the centre, and I tried to show the children that I saw them and valued them.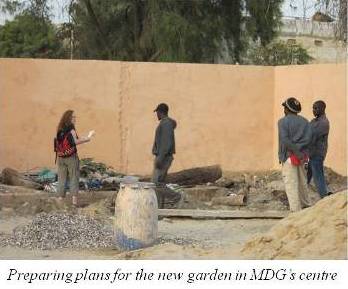 But I had not been prepared for the overwhelming sense of being completely present and alive that interaction with these beautiful, resilient children gave me. I had expected to give, not to receive. And, I could not have anticipated how the grace and dignity with which these children approach the challenges of their unimaginably difficult circumstances would inspire me.

So many of the children begging on the streets, poorly clothed and often shoeless, were of an age with my own son, and my nephews. I was overwhelmed by a sense that, but for the grace of God,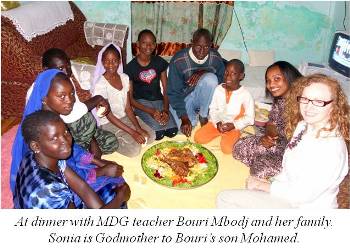 these could be my own kids. I felt that the chance of being born in Canada to a nurturing family and the opportunity to become educated and build a good life, insulated from challenges such as existed here, did not give me any more right to such a life than these children also had. It was just chance. And, I was uplifted by the possibilities that Maison de la Gare could offer these boys; it could be their chance.

I could NOT just do what I could one time,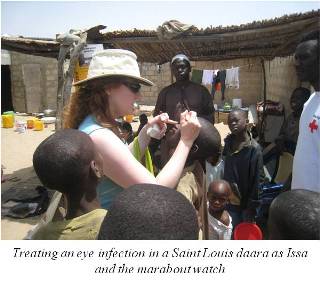 and then forget these beautiful faces, and the possibility they might have for a successful future if only they could also have the chance. I knew I would be back.

I learned from Issa Kouyaté, Maison de la Gare's indomitable founder and driving force, about the complexity of the forced begging situation in Senegal. He also educated me about his vision for Maison de la Gare, and its mission to provide hope and opportunity to the children trapped in a life of forced begging, while always working toward some day ending forced begging in Senegal. I determined to find a way to support Issa and Maison de la Gare and to help implement his important and unique vision.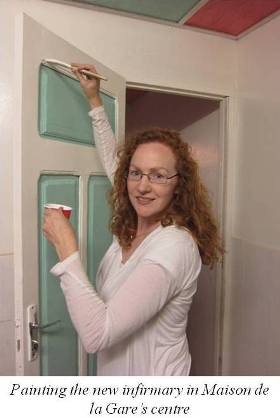 On subsequent visits, we supported Issa in making his vision reality. First, he described his hope to build an apprenticeship program, to teach the older kids who had little hope of entering the public school system a viable trade. We found donors, and several sewing machines were soon in action. Issa also wanted a garden oasis for the centre, that the children could tend and learn from, and that could provide nourishment for body and soul. Once I understood Issa's vision, I was able to make a garden plan with the help of local agriculturalists. When we returned to Canada, a generous donation made it possible to implement the garden plan. On our next return to Maison de la Gare, seedlings were sprouting, fruit trees were taking root, a first crop of mint and peppers had been harvested, and the children were the ones making it happen. It was their garden.

Then there was an opportunity to build a medical clinic with the help of a grant from the Canadian Embassy in Senegal. A medical clinic has also long been part of Issa's vision. We assisted with the grant application, and found a architect in Ottawa willing to provide required plans at the last minute as a donation to the project. We arrived back in Saint Louis as the clinic's construction was wrapping up. As I helped paint the walls and ceilings, talibé children watched and then quietly picked up paint brushes to join in. They took such pride in painting bright colours carefully and precisely. It was clear that they understood this place was for them.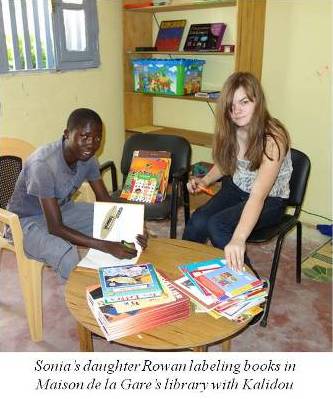 As more and more children arrived each day for classes, to be fed, for medical care, and for soccer tournaments, the need for funding expanded. The Global Fund for Children, GlobalGiving, and the United Nations Anti-Slavery Fund became important partners. We became better at fundraising, and volunteers from far and wide began to come more regularly, touched as we were by the resilience and hope of these amazing children.

On another visit, my daughter's first, our goal was to help Maison de la Gare expand the library that had been made possible by a generous donation from Sweden. This time we arrived with books instead of medicine in our bags. My teenage daughter invited the talibé children to get involved organizing the new books. Then, she showed them how to set up a gmail address and write an email.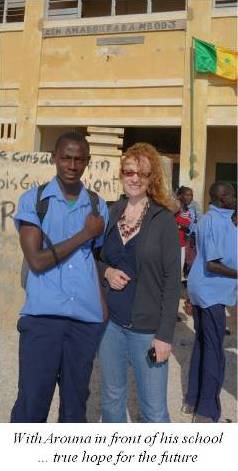 She connected them with her classmates back home in Ottawa, Canada, and a new window to the world had been opened for these children of two very different worlds.

My personal relationships with some of the talibé children have deepened significantly, thanks to on-going emails, Facebook chats and Skype video. Every day I think of them. I wonder, is Arouna able to find enough time and peace in his long, hard day to complete his homework? Did Mamadou have success with the newest crop of melons in the garden? Who knew Souleymane has the voice of an angel (I saw it posted on YouTube)? Is Oumar's pain easing from losing his father, then his home and the rest of his family? Is Kalidou attending classes? How are those two little four year old boys who are always together, holding hands, adjusting to forced begging and no family? Who got to play on the Maison de la Gare soccer team this week? Are they happy? Are they healthy?

The talibé children of Maison de la Gare are never far from my heart. I am thankful each day for Issa Kouyaté's dedication, and for the team at Maison de la Gare. Because of them, these kids are not alone and they don't just have hope for a better life, they have a family after all.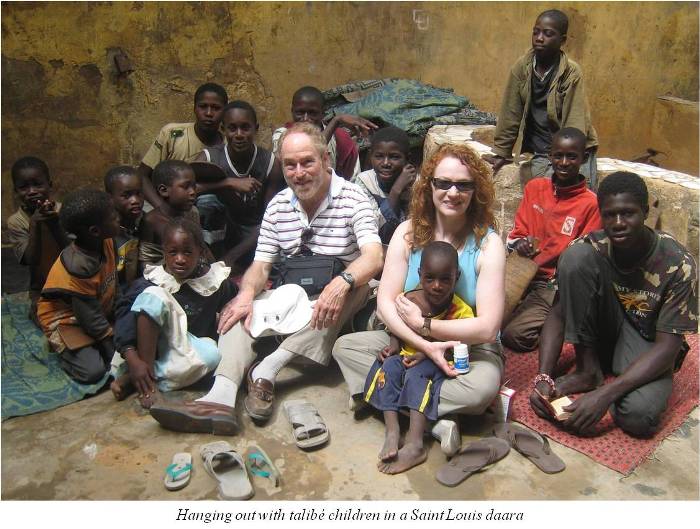 Tweeter
You would like to support our efforts? Please click here: