News from Maison de la Gare
Connecting the Talibés with Canadian Students
Tweeter
New friendships open windows on very different worlds!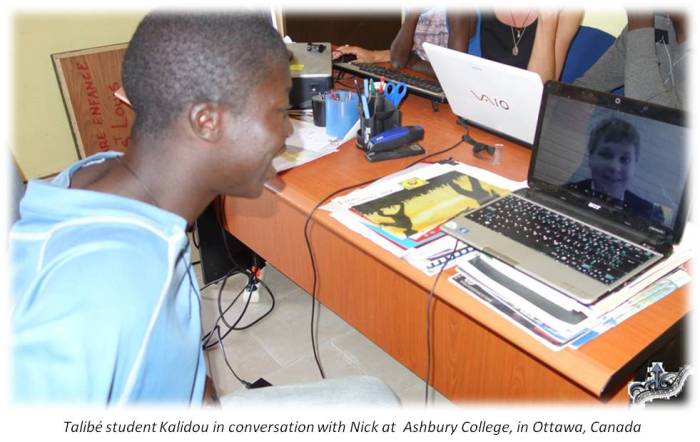 May 2013 : In November 2012 a student from Ashbury College in Ottawa, Canada was instrumental in initiating a communication program between Canadian students and talibé street children at Maison de la Gare. 14 year old Rowan Hughes established email accounts for about a dozen talibés who had achieved a basic level of French literacy, and she connected these "email talibés" with students at her school in Canada.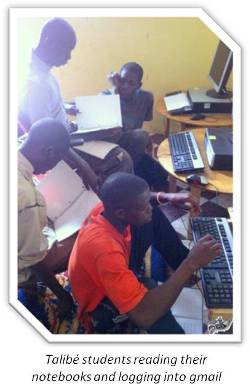 These students responded in kind with emails to their new talibé pen-pals. The students in both Canada and Senegal are studying French as a second language and are similarly challenged reading and writing French. Yet they persevere, undaunted. The new email connections were cemented by one-on-one Facebook video chats.

More recently, Rowan organized the delivery of packages of notebooks and pens from each of the Canadian students for their Senegalese email pen-pal. The notebooks include a personal, hand written letter of greeting and encouragement, as well as the email contact information for each pair of correspondents. These notebooks are one of the few possessions the email talibés have, and they will be used to practise and prepare email messages with the help of their Maison de la Gare teacher for on-going communications with their Canadian friends.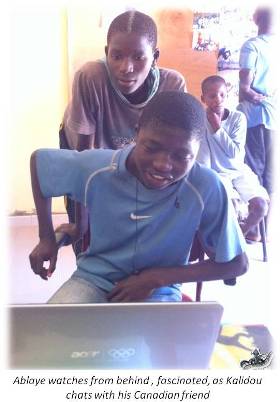 As the email talibés log in to their gmail accounts after a long day working and begging on the streets of Saint Louis, their attention begins to shift. They re-focus on another, broader world beyond their difficult daily lives, a world of possibilities for a different way of life where education and not forced begging is the norm, and where friends on the other side of the ocean are genuinely interested in who they are and who they want to be.

If the talibé children can articulate their goals and dreams to a friend, one who would not think to question the possibility of such ambitions, perhaps the futures the talibés hope for may seem more possible to them. The email link to Canada has certainly captured the interest of the talibés and has enhanced the education programs of Maison de la Gare. More importantly, the online relationships have expanded the worlds of both groups of students, Canadian and talibé alike, enriching the lives of all involved.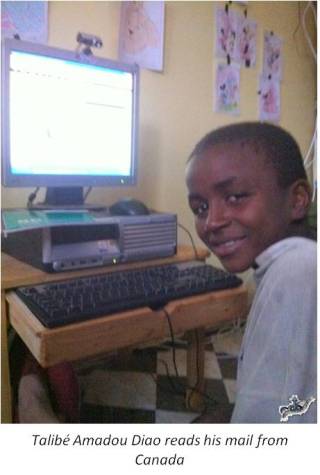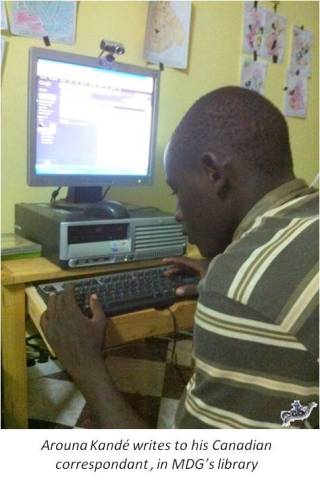 Tweeter
You would like to support our efforts? Please click here: