News from Maison de la Gare
For the Love of the Beautiful Game
Tweeter
Maison de la Gare Victorious in Tournament at Gandon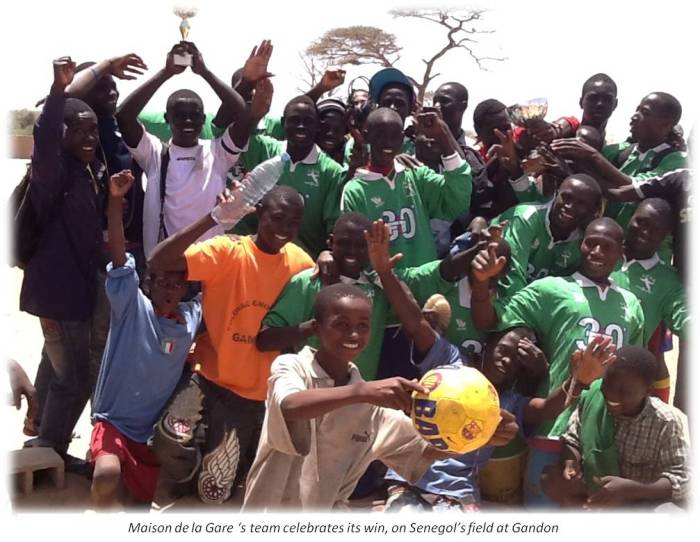 May 2013 : Maison de la Gare organizes regular football (soccer) tournaments for the talibés of Saint Louis. Football is universally adored, and the talibé children demonstrate an impressive level of skill as they play, despite poor nutrition and hydration and a lack of shoes on their feet.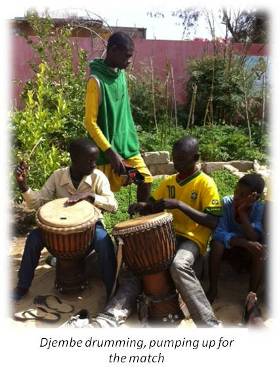 What they have no shortage of is determination, competitive spirit, and love for the beautiful game.

As the children waited for the bus that would transport them to the Senegol field in Gandon, about 15 km from Saint Louis, they got pumped-up with djembe drumming, dancing, and a general spirit of celebration. On the bus, which was packed to its limit with excited children, the celebrations continued, with clapping, drumming, and chanting.

The tournament included three games, played among the teams fielded by associations dedicated to improving the talibés' lives: Maison de la Gare, Taliberté, and Claire Enfance. Younger talibés, hopeful of a future spot on a team, watched attentively from the sidelines.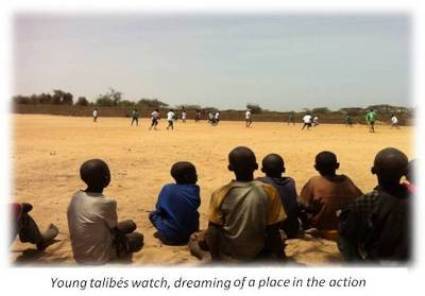 All the talibé players demonstrated heart and skill. But, Maison de la Gare's team was superior, winning both matches, 2-0 and 3-0, emerging as the victors for the day overall. The proud spirit of victory and sense of happiness clung to the Maison de la Gare children, staff, and international volunteers alike for the rest of the day, and beyond.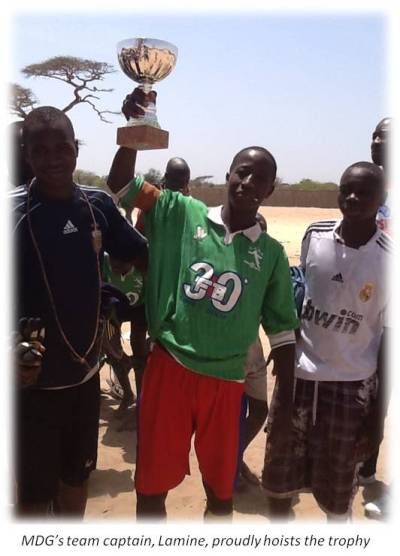 Tweeter
You would like to support our efforts? Please click here: