News from Maison de la Gare
A Friday Morning at Maison de la Gare
Tweeter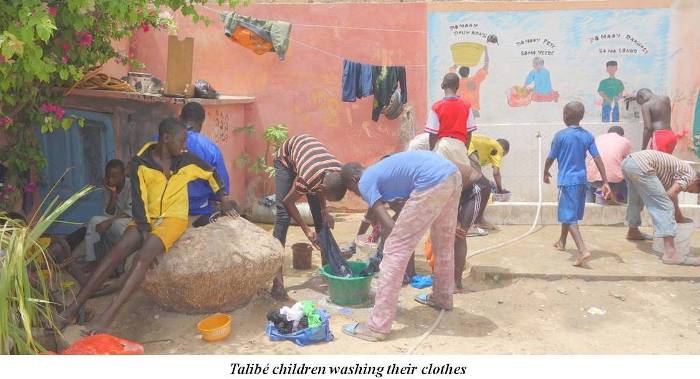 Heartwarming observations of a Canadian partner, a 'fly on the wall'
This is an accidental report. On a recent visit to Saint Louis, I was amazed on my first morning at Maison de la Gare's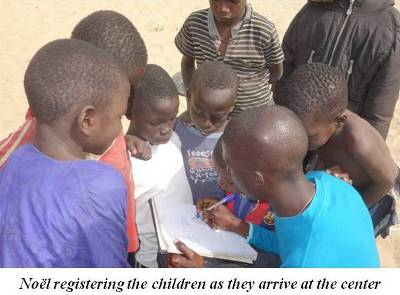 centre to see 124 talibé children arrive over the course of a few hours. They washed their clothes, took showers, watered the garden, got various cuts, bruises and other medical concerns looked after, read books in the library, and in general just hung out. Later in the morning, many got ready for their thrice weekly karate classes. It all seemed so normal, a safe refuge from their days of begging, a place where they can be cared for, take care of themselves and, for many of them, discover possibilities for a richer life.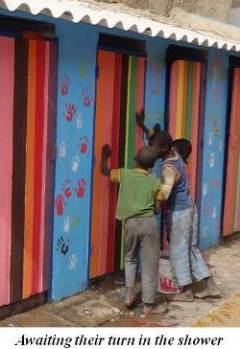 I started taking photos, and soon realized that this peaceful scene is itself a story that needs to be told. Maison de la Gare's signature programs, in particular literacy and math classes, take place in the afternoons when the three teachers are present to teach up to 50 children each. However, more and more children are coming to the center in the mornings, taking a break from begging to feel cared for and safe for a few hours.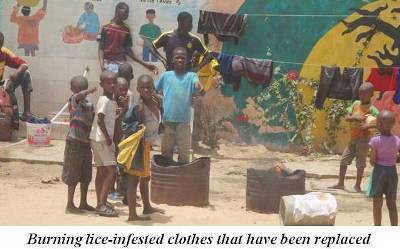 On that Friday morning I saw children drifting in one at a time, stopping to give Noël or Abdou their name and daara. Somehow, this recording of the children's presence is a very reassuring thing for them, recognizing and respecting their importance as individuals.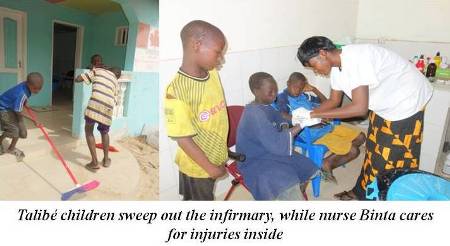 After arriving, many children migrate quickly to the showers and toilets, and to the large basin where they can wash their clothes. Others just find a comfortable place to hang out. Bathe, the activities manager, keeps an eye on everyone and helps out where he can. Binta, one of the center's nurses, is always available in the mornings in the infirmary to care for the many children who line up seeking medical attention. I couldn't help smiling as a couple of the younger talibés energetically supported her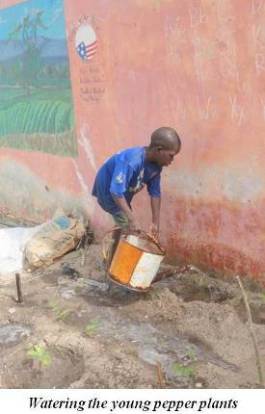 by sweeping away the day's dust and sand.

Other young talibé children found a role helping Bathe in the garden, watering the new pepper plant seedlings. Many other children filled the library, exploring books and connecting on the Internet. At around 11, the children involved in karate training began to get ready in their gi, their white karate outfits, and soon about 30 of them were going diligently through their katas under the supervision of a junior sensei while many other children watched.

Children came and went throughout the morning, begging bowls in hand, clearly comfortable in this refuge from their hard lives on the streets. Maison de la Gare adds a rich new dimension to their difficult lives, and a light of hope for a better future.