News from Maison de la Gare
A New Chapter for the Talibé Children
Tweeter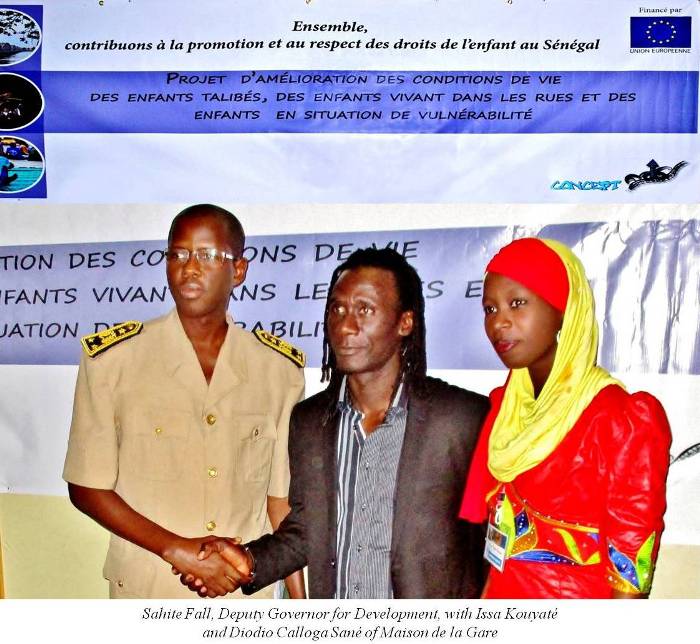 A major grant from the European Union opens promising possibilities for Maison de la Gare and the talibé children whom we serve
On Thursday, June 2nd, a project for "Improving the lives of talibé children, children living in the streets and vulnerable children" was launched at Hotel Keur Dada in Saint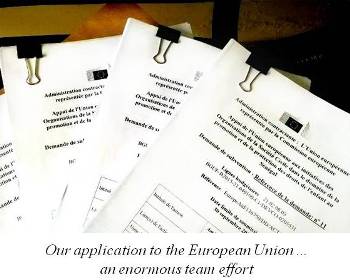 Louis, a four-year project made possible by a grant from the European Union.

Mr. Sahite Fall, Deputy Governor for Development for the Saint Louis region, presided over the ceremony. It brought together people working in child protection in Saint Louis including representatives of government agencies, Koranic teachers ("marabouts") and women who act as godmothers to the children, along with representatives of the various movements and associations working in this area. Personnel from Maison de la Gare and from Concept, our partner in the project, were also present.

Diodio Calloga Sané coordinates this initiative for Maison de la Gare and she presented the project.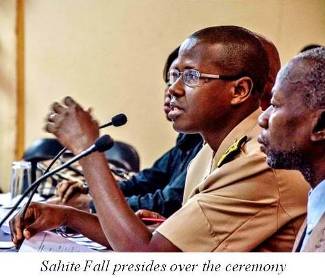 She highlighted Saint Louis's situation as a renowned centre for Koranic learning, resulting in a concentration of talibé children from remote areas of Senegal and from neighboring countries such as Gambia and Guinea. One of the first activities under the project was to carry out a census of talibé children in the city. Close to 15,000 talibés were identified, most of them in difficult situations which call out for appropriate responses to improve their living conditions.

But the new project is not only devoted to the talibés. It is also concerned with children from poor families or otherwise affected by family breakdown or incapacity.

Maison de la Gare and Concept are collaborating in the project with a network of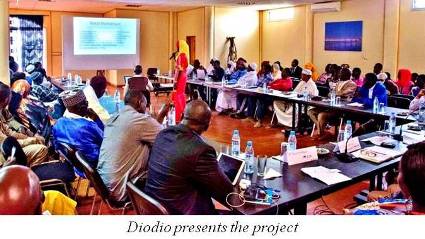 associated organizations. These include Action Femmes Enfants - a local association supporting child mothers in difficulty; Terres Rouges - an international NGO committed to the psychological and social support of street children, talibés and other vulnerable children; and Univers de l'enfant - which has worked with Maison de la Gare for years finding and caring for children living in the street.

We are also working closely with government organizations including Action sociale, AEMO (Educational Action in an Open Environments - Ministry of Justice), the regional Community Development Service, the police and the courts. In addition, local artisans, school principals, marabouts,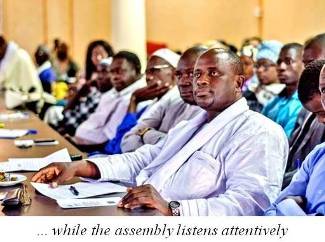 neighborhood representatives and other associations working in child protection are contributing to achieving the goals that have been established for this project. All these actors were present at the project launch.

For Maison de la Gare, this new project reinforces the educational, health care and hygiene, artistic, sports and other activities in our center in Saint Louis, with two specific targets: welcoming over one thousand children at the center each year; and obtaining identity papers for 100 children every year. The latter objective is of paramount importance as many talibé children have no identification papers and this blocks their access to formal schooling, banking activities and in fact to becoming full participants in Senegalese society.

Most important, this new project is making possible major progress on two critical objectives:

Finding, taking charge of and monitoring more than 350 children a year who are living in the streets. For years, we have carried out "night rounds"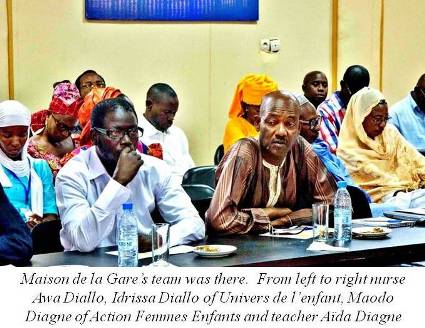 to find children sleeping in the streets and to reintegrate them with their families. However, these efforts have seemed like a drop in the ocean. Now we believe that we will be able to find and appropriately care for effectively all of the children living in the streets of Saint Louis.

Awareness campaigns. We will organize awareness campaigns once every two months in the main areas of Senegal from where boys are sent to Saint Louis's daaras. Going door-to-door, meeting with local media, organizing meetings and performing theatrical skits, we aim to make people aware of the violations of rights and freedoms and the abuse that their children are subjected to, and of the urgent need to protect these children.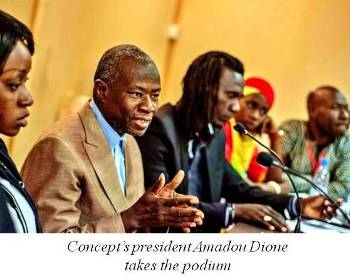 With these two initiatives, our objective is to reduce the number of begging talibé children in Saint Louis by 25%. The census that we have just completed will be the reference point for this quantitative objective.

The project provides for apprenticeship opportunities for older children, specifically targeting training of 600 children in sewing, carpentry, metal work, auto mechanics and computer science including 25 talibé children per year committed to Maison de la Gare's agricultural apprenticeship program in Bango.

In addition, the project will improve the living conditions of 300 vulnerable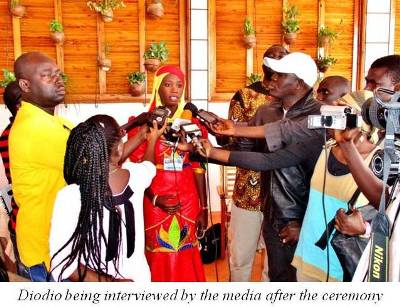 children or victims of violence, and support 1000 vulnerable children enrolled in formal schooling. Programs are also planned to strengthen the knowledge of prevention and protection mechanisms for thousands of children.


This project marks a new chapter, a watershed in the protection of vulnerable children in Saint Louis. It is the opportunity for Maison de la Gare, Concept and everyone involved to make a major breakthrough in building a better future for these children.