News from Maison de la Gare
Night Time Struggle to Save the Talibés
Tweeter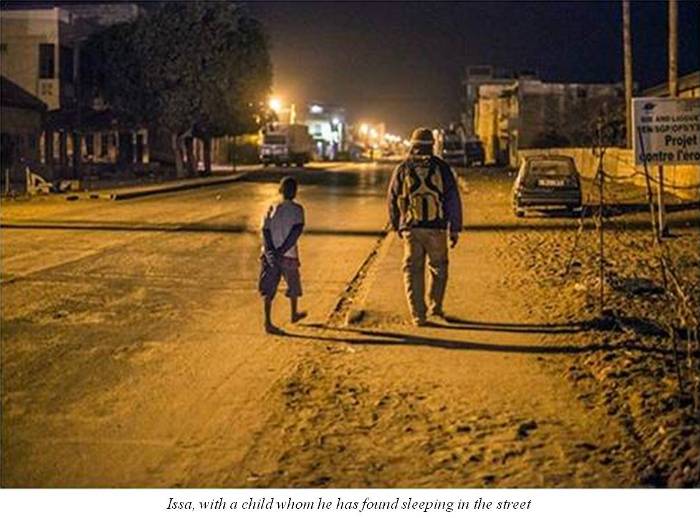 Maison de la Gare needs your help to complete its new emergency shelter
"When they can no longer tolerate their lives as talibés, brutally exploited and subjected to forced labour, they flee their daaras and end up in the street.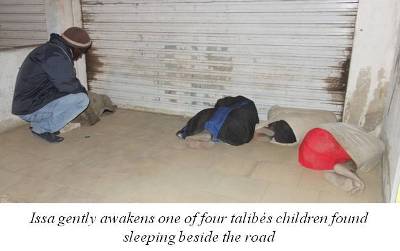 There, they are exposed to all the dangers of life on the street... To protect these children, activist Issa Kouyaté patrols the streets of this centuries old city, determined to offer them a better future.

They take advantage of the veil of darkness to escape the rigors of their daaras and to find quiet places where they can be at peace... In Saint Louis, many talibés run to such stinking and dangerous places to escape the heavy hand of their marabout...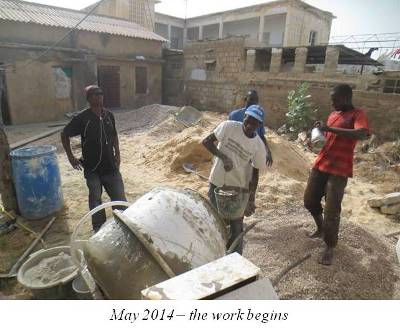 The brutal punishments that they are subjected to when they fall short on their begging or other duties drive them to abandon the marabout and his daara to invent for themselves an alternative destiny, one which can be just as cruel as the one they escape from.

Unable to withstand the abuse and misery in their daaras or simply preferring abandoned alleyways, they run away and take shelter near the fishing district, Guet Ndar, in Saint Louis. But here they are still at risk of being exploited and abused... In this hostile environment, they are totally disconnected from their families and any support system.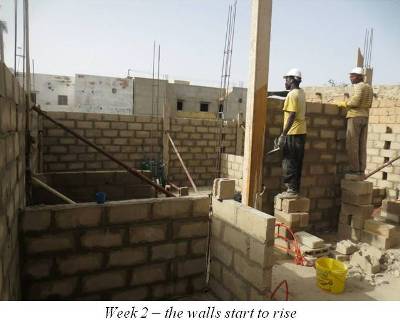 However, these children in crisis can count on a powerful ally.

Issa Kouyaté dedicates his life to this struggle. He tries to keep the children away from the streets and offers a listening ear, an overnight shelter, and support for their lives. He patrols the dark streets of Saint Louis himself, to wrest them from hostile environments. Sometimes he finds them sleeping on fishing nets, and sometimes just on the sidewalk.

... Maison de la Gare offers these children psychological and medical support, access to good hygiene and clothing, food, and shelter for rest and warmth. Here, they meet with friends to forget the harsh life on the streets for a few moments. In this center, they do their laundry and take care of their oral hygiene by brushing with new toothbrushes offered by Issa Kouyaté. This is the good life. We see them laughing and running in the courtyard of the center. They play football and djembe."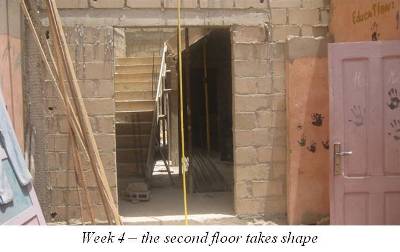 These words are taken from a report published by journalist Ingrid Hägele in the Dakar-based newspaper Le Quotidien. This picture that she paints was the driving force behind the decision Maison de la Gare took a few months ago, the decision to build an emergency shelter for these children inside its center in Saint Louis. This decision was made possible by the generosity of the organization GO Campaign in the United States, GlobalGiving donors worldwide, and friends of Maison de la Gare in Canada through the Rev. C.F. Johnston Foundation. We are profoundly grateful to everyone who has made this transformative project possible.

But we need your help to complete the job. The total cost including furnishings will be $53,500, and we are about $10,000 short. Will you help us to complete this project and meet this urgent need? It is you who makes it all possible! Thank you for your support.



















Please click here to read an article about Maison de la Gare's vision for this new building.
Tweeter
You would like to support our efforts? Please click here: