News from Maison de la Gare
Six Months with Maison de la Gare
Tweeter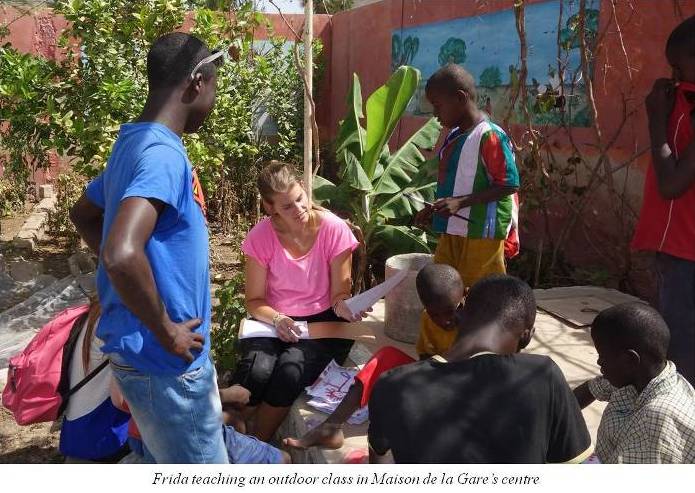 Frida Ingemarsson's volunteer experience
"A little more than a year ago I had the craziest idea. I said to myself 'Let's go to Africa;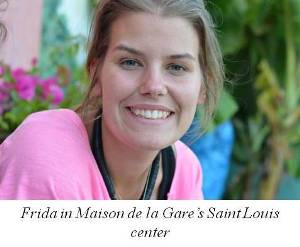 that sounds exciting!'. And yes, exciting it was. I found Maison de la Gare through a friend of my sister, a former volunteer. I basically knew nothing about Senegal or the talibés. All I knew was that I wanted to go somewhere where they speak French. I wanted to see and experience the real deal, a completely different way of life, so I signed up for six months in Saint Louis.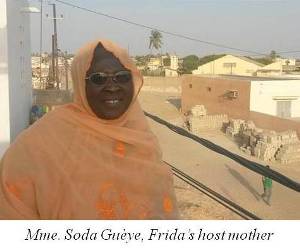 Three nights prior to my departure, I was so nervous I couldn't fall asleep. I literally had no clue what to expect or how to communicate with people. I had studied French in school, but it was a long time ago and my knowledge was terribly basic. I had traveled and lived in foreign countries before, but this was nothing like it. This was my life's adventure. To be honest, the reasons as to why I wanted to go volunteering were primarily selfish. I thought it would be a good way to experience a country from the inside and I hoped it would bring perspective to my own life. I have no education in teaching, nursing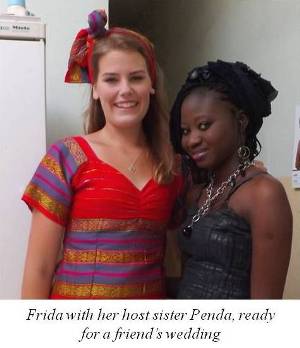 or gardening. All I have is a big, open and curious heart, and I wanted to do what best I could with it.

The first weeks in Senegal, I constantly looked and felt like a big question mark. I did not understand what people were saying and, the few times I actually did, the cultural context confused me just as much. I felt like a baby in almost every single way. I did not know how to eat and behave around the huge bowl of thiéboudienne (although delicious!). I accidentally insulted my host mum while trying to joke around. I was useless washing my cloths by hand and always had to ask for help, and I was terrified of going anywhere even close to the market. I felt like a newborn that needed constant help and supervision. I thought I would never survive six months.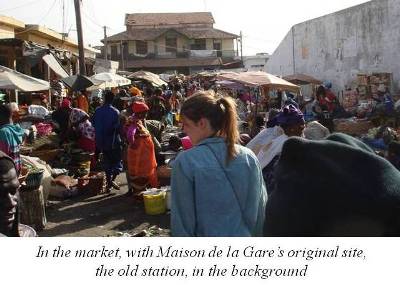 But people were nice to me. My host family made it their most important cause to turn me into as much of a Senegalese as possible and little by little I advanced. In Senegal, it is easy to make friends and soon everyone in my neighbourhood knew me and greeted me whenever I walked by. Abdoul in the little kiosk around the corner pointed at the products he sold, said their name in Wolof, and then tested me the next time I showed up. He said it was important that I learn Wolof so that we could get married, a statement (not a question!). I soon became very good at responding, as all female volunteers have to.

My host sister Penda took me with her to visit her friends and, although I could say nothing, they somehow seemed to appreciate my presence. That's one thing I love about Senegal.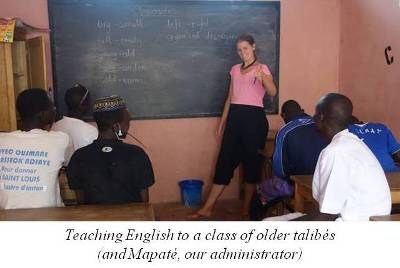 People like to just have you around so they know that you are fine. My host mum told me on my very first day in her house that she would treat me as one of her own, and she really did. To have someone that cares for you that much, someone with whom you have no earlier ties, is just amazing. She had dresses sewn for me, she took me places, and she always made sure I was happy and not hungry. I really got the chance to take part in Senegalese family life. During the six months I spent there, my family held a wedding, a circumcision ceremony and the baptism of my host sister's baby for whom I was chosen godmother(!).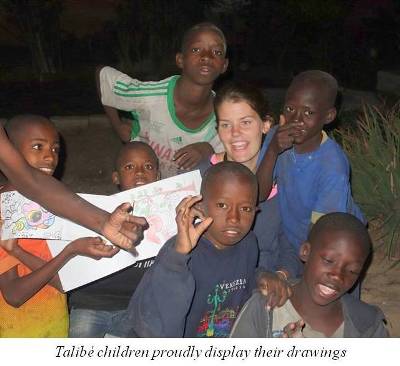 But although I really loved my host family, my favourite place to be in Saint Louis was at Maison de la Gare. When I could not talk to anyone, the talibés were there and they did not care because we could still play. I realized that THEY were the ones helping ME. They were the ones who showed me not only Senegal, but what is important in life. On the bad days they were the ones who reminded me to smile and made me laugh. I think back on precious moments when I could sit down with Arouna and discuss Senegalese politics, or joke around with Moussa that he could be a model for mascara (those eyelashes!), or see Mamadou blush when I ask how he's doing with the girls. Moments like these are so precious because we are nothing but humans and equals.

The relationships I got the opportunity to build with these kids are among the finest things in my life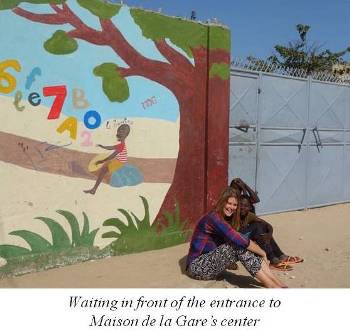 and not one day goes by that I don't think about them. When I was at Maison de la Gare, I saw many awful things. I saw how these kids live, how they grow up, and what little chances they have in life. I saw how they learn to beat each other because their marabout beats them, and I saw how itchy their bodies get from the lice that live in their clothes and where they sleep. But I also saw a lot of wonderful things. How they take care of each other and make sure everyone gets a slice of bread in the evening. How much they want to learn, even though they have not slept or eaten. How happy they become when someone cares and when someone sees them for who they are – not just talibés.

My six months definitely had its ups and downs but, thanks to the Senegalese easygoing way of life, I had no reason to stay down. One second of self-doubt or a low mood was always treated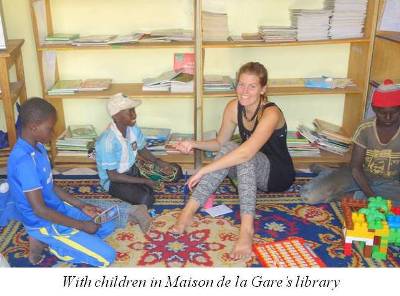 by someone teasing me for being home sick and sending me the most heart-warming smile that reminded me to focus on the positive things in life.

Going to Senegal is the best decision I have ever made. It made me believe even more in the fact that we are all just humans and share the same basic traits, values and goals in life. I got to see things in a different light and I learned to understand my own problems from a new perspective. I was given the chance to meet people who really know what hard work means and the importance of it. People who are passionate about something and strive to contribute to the greater good. There is no way I can explain how much they inspire me, and I am forever grateful for the love and compassion they have showed me."