News from Maison de la Gare
Begging for Change
Tweeter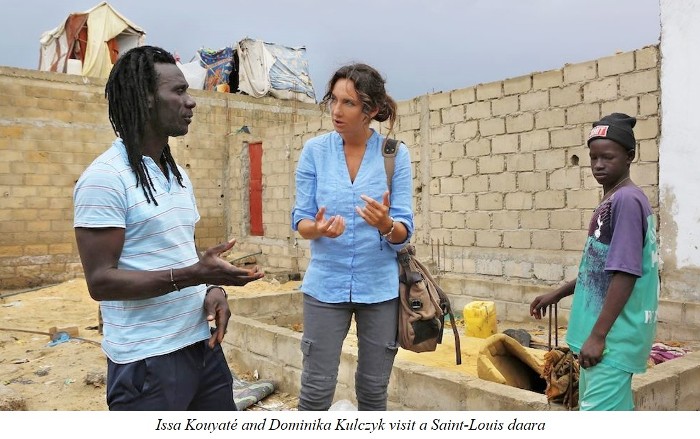 Dominika Kulczyk exposes child slavery in Senegal for CNN Freedom Project and Kulczyk Foundation documentary series
Forced begging is the most prevalent form of human trafficking in Senegal. Human Rights Watch estimates that every day more than 100,000 talibés – children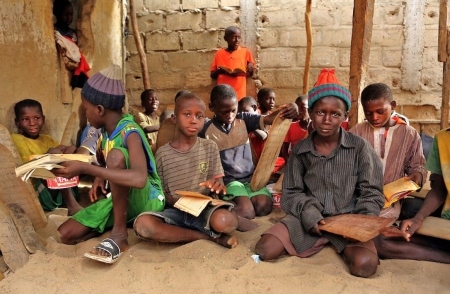 living in religious schools to learn the Quran – are forced onto the streets under the threat of violence to beg for food or money.

Most live far away from home, sent by their parents to study the Quran, and live under the care of marabouts, teachers who run a daara or Quranic school. However, many of these children end up living without food, medical care or even a roof over their head, and receive little or no education.

CNN and the Kulczyk Foundation have produced a half-hour documentary that focuses on Dominika Kulczyk's visit to Issa Kouyate and his organization, Maison de la Gare. Maison de la Gare provides talibés in Saint Louis with food, shelter, clothing, education and medical and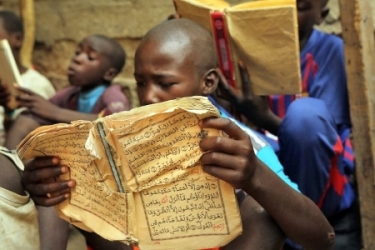 psychological support.

The Kulczyk Foundation is supporting Maison de la Gare to reach more children, including through funding transport for the charity's night-time rounds looking for children sleeping in the street, so they can cover more of the city.

"The lives of most talibés in Senegal are shaped by violence, fear and despair and I was shocked to see the conditions many are living in. But when I visited Maison de la Gare during the filming of Begging for Change, I saw children filled with hope. With the Kulczyk Foundation's support, Maison de la Gare will be able to reach more boys in the city of Saint Louis to offer these children safety and security," said Dominika Kulczyk, Founder and President of the Kulczyk Foundation. "Collective action is now needed to change the mentality of the people who have allowed modern slavery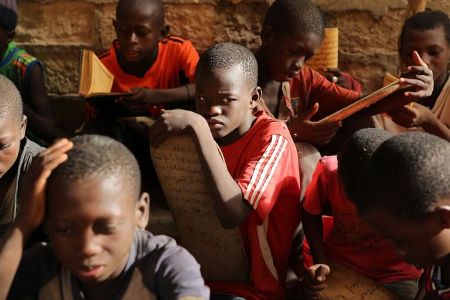 to become an everyday norm in Senegal."

"People say human trafficking happens in the shadows. In Senegal, it's not like that. In Senegal it's so obvious, so out in the open. It's shocking…This is just exploitation. It's trafficking. It's slavery," said Kouyate.

_________

We are grateful to the Kulczyk Foundation and to photographer Tatiana Jachyra for their permission to use this text and Tatiana's photographs. The Kulczyk Foundation has made generous financial contributions in support of Maison de la Gare's work for the talibé children.

Dominika Kulczyk, the foundation's president, featured in the CNN Freedom Project documentary about our work, Begging for Change. She also wrote an opinion piece published by CNN entitled Slave Schools: Tackling Forced Begging in Senegal.