News from Maison de la Gare
Excursion to Guembeul
Tweeter
Talibé Children Discover their African Heritage
Friday, April 25, 2013 : Maison de la Gare staff and international volunteers accompanied thirty talibé children on a field trip to the Guembeul Natural Fauna Reserve, a half hour drive from Saint Louis in northern Senegal.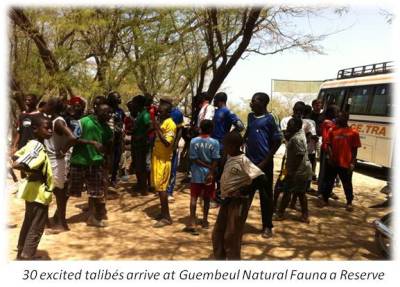 The excursion was a welcome holiday from the regime of forced begging that the boys live with every day. For some the talibés, it was the first time they had left the city in over five years and, for many, it was their first exposure to the rich natural environment that is part of their African heritage.

Young talibés were fascinated to hold baby Sulcata turtles in their hands and they were astonished at the size of the turtles' 72-year-old father. The children enjoyed searching for and spotting scimitar-horned onyx and dama gazelles, now all extinct in the African wild.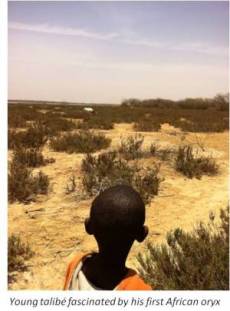 The day was a delight for the children and adults alike. It was a day of freedom to play, explore and simply enjoy being a child. And, it sure beats begging!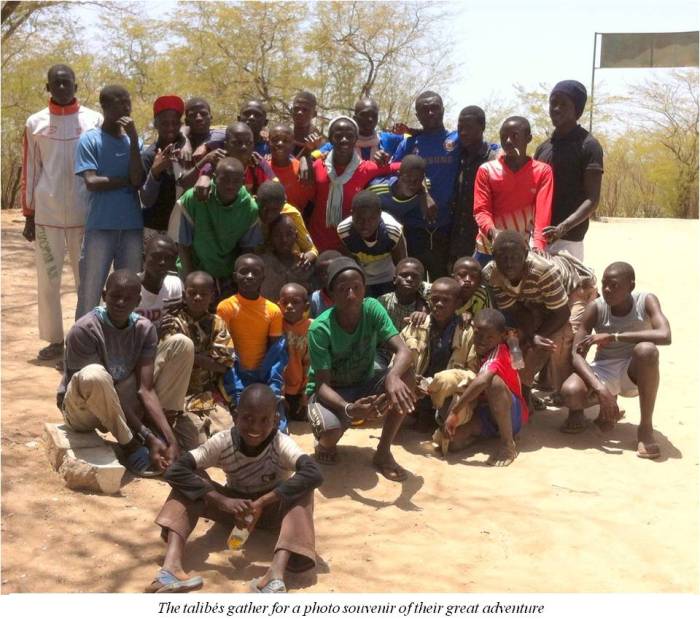 Tweeter
You would like to support our efforts? Please click here: