News from Maison de la Gare
Three Months with the Talibé Children
Tweeter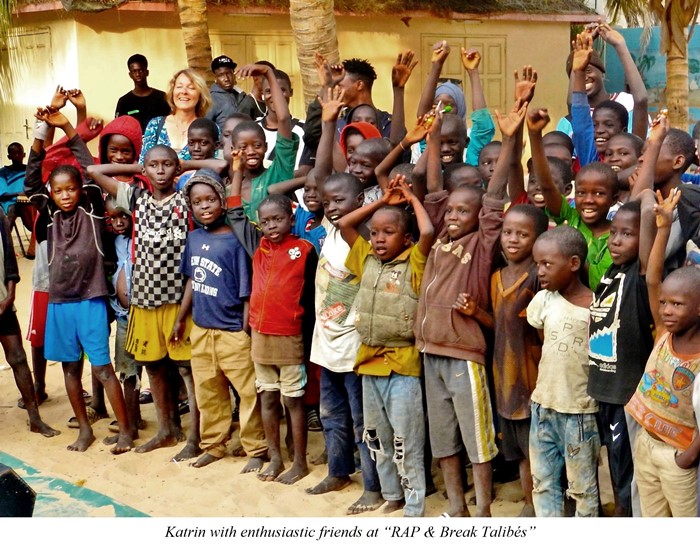 A precious window on a different world, and a chance to make a difference
My time in Saint Louis with Maison de la Gare and the talibé children was by far the most meaningful and enduring experience that I have had living in and with another culture. I have lived for 15 years in European countries other than my native Germany. I cannot compare Senegal, the people there, their culture and most of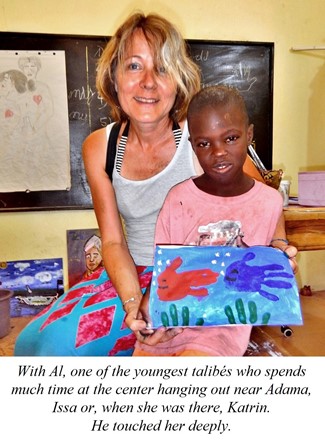 all the talibés children and my work with them at Maison de la Gare with any previous experience that I have had. Everything seemed so different … the climate, the way of life, the way people interact with each other, but also the poverty and the misery that many must live with. It was not always easy. I sometimes felt foreign and lonely, but that is likely a part of the experience that just confronts you with your own limits. I would not want to have missed this opportunity for anything in the world.

When I write these lines now, from Germany, my thoughts and my heart are immediately back with Maison de la Gare, talking with the great staff, with Issa Kouyaté the founder, with Adama, the soul of the center, with Lalla, Noël, Awa, Alagie, Kalidou, Samba, Abou Sy, El Hadj and so many others! I see all the children and I am happy that I was able to be a part of all this for a while.

Before I left Germany, I had asked myself whether the fate of the street children might be too difficult for me to accept. And I told myself again and again that I should not get emotionally attached to the children, since I would leave them after three months. I was also not sure how communication would work since I do not speak Wolof. These are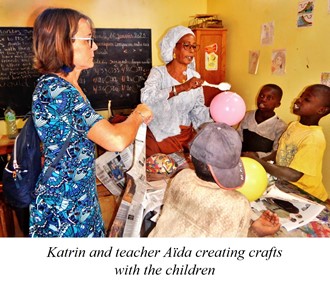 all good questions and thoughts, but I know now that every volunteer can find a meaningful place there. You just need to be attentive, open, interested, curious, loving, and very patient. Everything else will work itself out. It was a very enriching experience for me.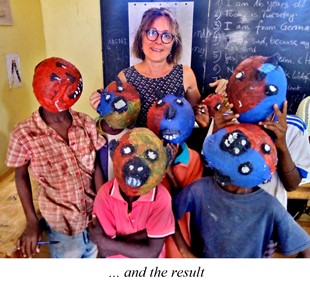 Personally, I enjoyed joining the lovely teachers Aïda and Bouri in the mornings to practice writing and reading in French with the children, to sing with them and to come up with creative projects. And in the afternoons devoting myself to the older children working with the very committed English teacher Kalidou, himself a former talibé. We just worked so well together. My English students were wonderful, very eager, and tremendously grateful for the lessons. This touched me very much and I took everyone into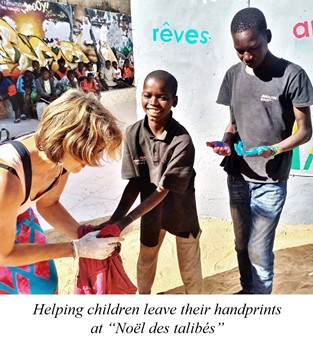 my heart. I also helped in the infirmary, and accompanied Alagie to several daaras where we treated children for scabies.

The Christmas celebration at Maison de la Gare also left a deep impression on me. I have never experienced anything like it in my life! More than 900 talibés participated. The party lasted all day. There was a full program, and the children were thrilled and overjoyed. To witness the glow in their eyes, their joy and their liveliness cannot leave anyone cold.

Perhaps this celebration tipped the scales in favor of my idea of organizing a small celebration for the children myself before I left. Even before Christmas, I saw an older child making rap music with two friends in the sewing workshop, and I was fascinated. I thought the other talibés would like that too. However, since we couldn't accommodate the rappers at the Christmas party, Boubacar from the team suggested that I just pick a day before my departure back to Europe to have the party. The event was called "Rap & Break Talibés",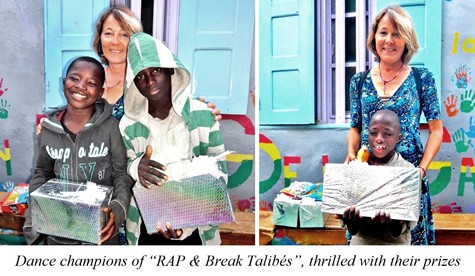 as break dancers were to be included.

With the help of donations from members of my band in Germany, "Viajante", we were able to cover the costs for a stage with a good music system, baguettes with a delicious spread lovingly prepared by cook Oumou and her many helpers, the rappers, and a few prizes for the best dancers among the talibés. The break dancers we had hired did not appear but instead, miraculously, unheralded talents took to the stage and thrilled the talibés. I was very moved by how much heart and soul all the "artists" put into their dancing, and how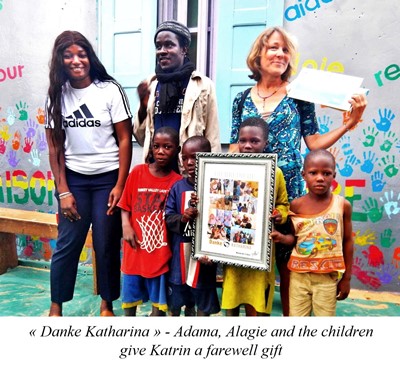 they communicated with the children and encouraged them. I will never forget that celebration.

My stay in Saint Louis and at Maison de la Gare stirred up a lot of issues for me and raised many questions about our way of life and the things we take for granted in Europe. This is different for everyone, but in my conversations with other volunteers I found many commonalities. I can only encourage everyone who wants to be socially involved to become an active part of Maison de la Gare for a while and have their own experience. I have a deep respect for Issa Kouyaté, the founder of this center for the talibé boys, and for the work of his deeply devoted team. Maison de la Gare and the children deserve every possible support. I miss them a lot.
_______________

The author Katharina (Katrin) Nussbaum was one of seven volunteers at Maison de la Gare in late 2022 and early 2023, ranging in age from early 20s to mid-50s. For every volunteer, the experience is life-changing both for themselves and for the children whose lives they touch. We invite anyone interested to explore becoming a volunteer, at this link.