News from Maison de la Gare
Spotlight on a Talibé
Tweeter
Kalidou Baldé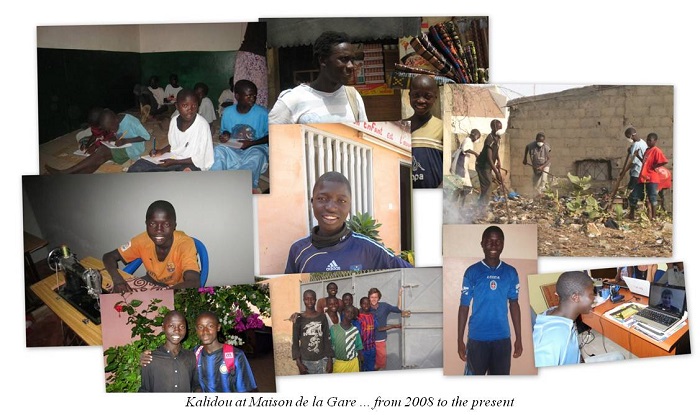 August 2013 : Since its beginnings in 2008, Maison de la Gare has seen many talibé children return to their families, while many others stay with their marabouts. Trying to understand this phenomenon, we have studied the situations of children whom we have seen grow up on the streets, in their daaras and in Maison de la Gare's center. These children in search of a better life have entrusted themselves to us in their quest for improved health and hygiene, the assurance of being respected in the community, and the hope of a positive future.

Some of these children in our care have touched us deeply, becoming responsible young adults in their daily lives and in the Maison de la Gare center.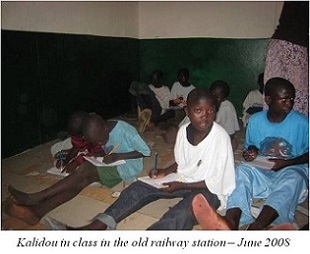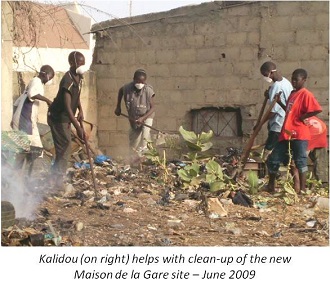 These talibé children started from nothing, but with confidence that their heath and lives would be cared for as they worked within the center's educational and development programs.

Among these children one name stands out, of a child who has made enormous efforts to satisfy his marabout while taking full advantage of what Maison de la Gare has to offer. This child attended the first literacy classes offered in the old railway station in 2008, and he is still attending classes in the new center.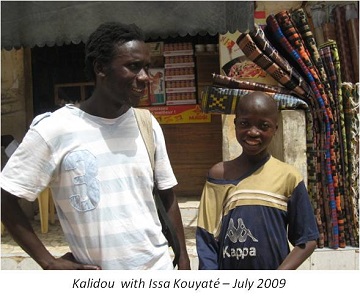 He is one of the talibés who have succeeded in building a successful life blending the obligations of his daara with education at the center, including recently computer skills and communication with Canadian pen pals. He is also one of the children whom Maison de la Gare is assisting with developing small business opportunities to generate some revenue. This boy is in regular contact with his family in Casamance in the south of Senegal, calling them every Friday with news of his life in the daara and the center.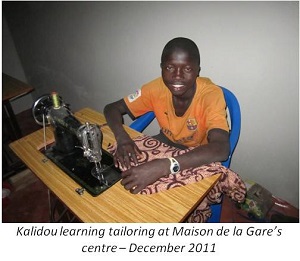 Volunteers who have taught this child in French or computer classes have felt strongly that he should be in formal schooling, with Maison de la Gare's support. To arrange this, as we have for so many others, we discuss with the child's marabout and his family.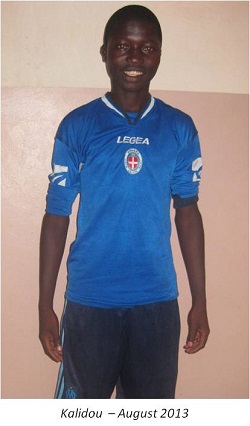 However, the final decision is always taken by the child himself ... this youth has declined the opportunity out of fear of losing his new place in life in the center and in society. In this situation, Maison de la Gare will support this child until he can be a successful independent contributor in society. In spite of his lack of formal schooling, we have no fears for the future of this exceptional young man, who is enormously appreciated by the staff, volunteers and other talibés at Maison de la Gare. His name is Kalidou Baldé.

Maison de la Gare is very happy to have been able to serve as a caring family for so many talibé children like Kalidou, over many years.


Tweeter
You would like to support our efforts? Please click here: