News from Maison de la Gare
She Made the Children Smile
Tweeter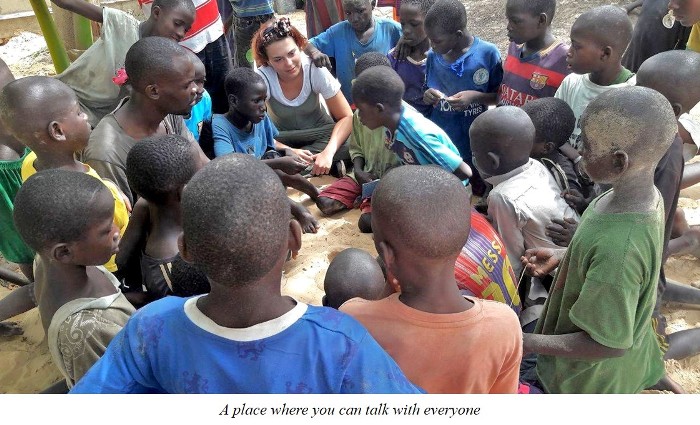 Italian volunteer Alessandra Battioni shares her experience at Maison de la Gare
"A door always open, for everyone. For the talibés, small and large, for the toubabs (white people)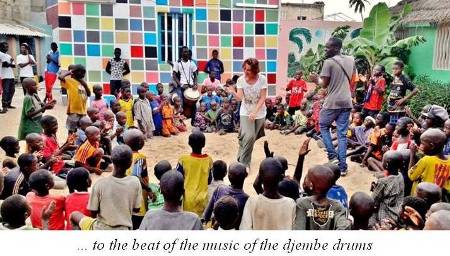 who are passing by, for the staff who perform their tasks perfectly every day, for the children of the neighborhood, for the people who make the night rounds, for others who just want to take a look.

An open door that reveals an entire world, a world of love, common purpose and mutual aid. A world of heat, sweat, a whiff of the lime trees, dusty sand and the odor of disinfectant.

A world of looks full of hope and love, and soccer balls patched up with a bit of scotch tape because a soccer ball is always a soccer ball, and it is always time for a game.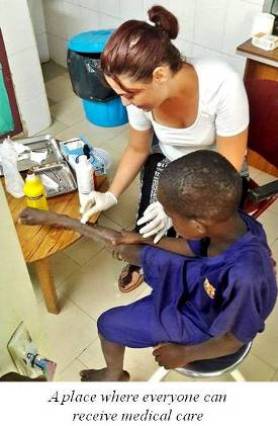 A world of green and orange mats, which also serve as mattresses for some who woke up too early and are tired, and can rest here in the shade and in safety.


A place where you can talk with everyone from five-year-olds who want to cuddle to adults who want to exchange ideas, you who know very little French but, somehow, we still understand each other and we talk about everything.

A place where games are repeated endlessly without boredom and always with the enthusiasm of the first time; there are red and green jerseys, a ball, two bottles, a big circle and it is always game-on.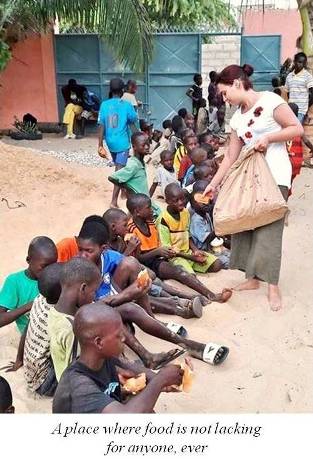 A place where everyone can receive medical care, where the infirmary is always open and where, in addition to curing wounds and ailments, there is always the respect, courtesy and caring of those who do this work with joy and love. A place where the talibés can take a shower, always with a bit of soap for them, and where they can wash their clothes with their "Alessandra, madar!" (Madar is the soap they use).

A place where they can brush their teeth by lining up to the beat of the music of the djembe drums as they laugh and joke with friends. A place where they can watch a movie sitting secluded from the forces that control most of their lives; but here, yes, here they can do it, and they can learn English without even realizing it, by simply singing.

A sheltering place at night for those who don't return to their daara; in fact, people go out in the night and look for children and, with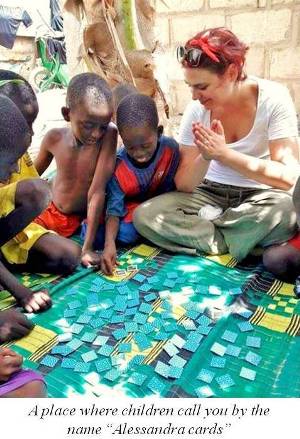 kindness and love, tell them that sleeping in the street is dangerous. They offer them a bed and a safe place for the night, trying to understand their problems and their dreams.

A place where food is not lacking for anyone, ever.

A place where there are offices with people who struggle with documents and Excel files so that things work, accounts are balanced, and everything is made possible.

A place where you feel at home, wrapped in love and caring. Caring also sees dermatitis, infected wounds, bare feet, torn clothes; caring tells you that it is not easy, that the problem is endemic and the solutions difficult. It is a place that enters into your heart to stay there forever, but also into your mind to seek solutions, to seek funding, to seek collaborations. A place where children call you by the name of "Alessandra cards" and you play the umpteenth round of Memory so that the cards now are all damaged and you know that none of this matters, because it is our game.


You look around you one last time and you breathe in this spirit of mutual help, this desire to share, this common search for solutions, and you smile. Happy with this happy experience, happy with each moment, infinitely difficult moments when you wanted to scream that it is unjust that a child should face certain things, and moments extraordinarily joyful and simply accepting.

And you thank everyone. You turn to leave one last time (for this month at least, then who knows ... Insha'Allah) and you think that it is no longer just a place, but a part of you."
__________

Our teacher Abdou Soumaré shared his response to Alessandra in a message shortly after she left: "You were amazing with the kids. Always next to them, you didn't even have time to put your things away when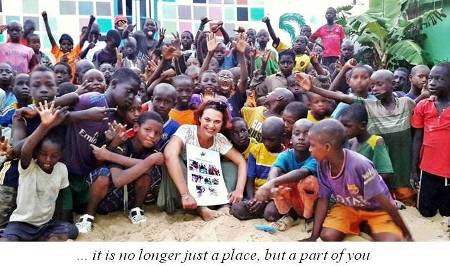 you came into the center. And, the trust that children have in you, screaming your name … Alessandra, Alessandra! All of this is because you have a great heart; you are a beautiful person. We are really going to miss you, but know that the kids will never forget you. Your life is beautiful!"

These were Alessandra's final words: "Jerejef (thank you in Wolof) for everything. An incredible month full of emotion and smiles. Jerejef for the games, for the words, for the smiles and for the Teranga (the warm Senegalese welcome). I didn't do anything; I just filled my heart with the love that the talibés know how to give every day."

__________

"A child's smile is the most beautiful thing.
And, to be able to make a child smile is the most beautiful gift."