News from Maison de la Gare
Slavery – A Modern Scourge
Tweeter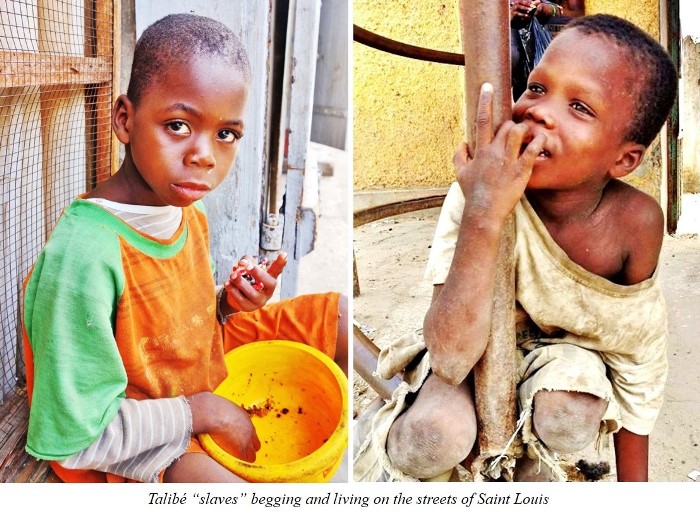 Talibé children are subjected to a brutal contemporary form of slavery
Except for 2019, Maison de la Gare has received financial support every year since 2013 from the United Nations Fund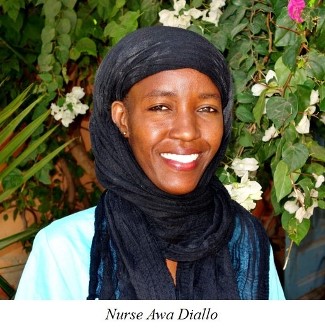 for the Struggle Against Contemporary Forms of Slavery. This fund requires detailed case studies of child "slaves", and we have prepared 85 of these for them over the years.

We share with you here a sampling of these case studies, prepared by four of our extraordinary staff members. The boys' names and locations of origin have been changed for their protection, and we are not including any photographs of them.

Ibrahima (6 years old)

Our nurse Awa Diallo reports that Ibrahima had been sent from his village to his daara in Saint Louis when he had just turned 4 years old. In his daara, his marabout did not provide clothing, food or any of the necessities of life, but instead forced him to beg every day for his food and a quota of money.
Ibrahima suffered terribly from the conditions, from the absence of any contact with his family and indeed of any supportive or nurturing relationship in his life. His suffering was even worse when he became ill and he was not given any medical care.

Issa Kouyaté discovered Ibrahima in late 2019 during a visit to his daara, and he saw that the child was extremely sick. Issa brought him to the infirmary at Maison de la Gare's center and entrusted him to Awa. Seeing Ibrahima's condition, Awa gave him a malaria test, and the result was positive. She took him to the hospital and stayed at his side throughout the day, while Issa contacted the boy's marabout, who refused to come to the hospital. When Ibrahima was released from the hospital, Awa took him back to his daara with a mosquito net and the medications that had been prescribed, and she instructed the boy and his marabout in their use.

Ibrahima has now recovered, and he is participating regularly in Maison de la Gare's sports and other programs.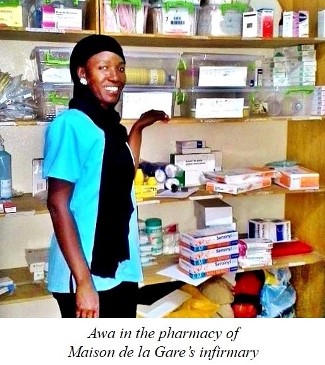 Awa follows up regularly in his daara, ensuring that the mosquito net is used properly, and that Ibrahima is taking his medications. Ibrahima's marabout has become quite cooperative, and he has requested mosquito nets for the other boys in his daara. He now immediately sends boys who are sick to the infirmary.

Modou (12 years old)

Lalla Sène, a former member of Senegal's women's soccer team who is now our sports facilitator, reports that Modou was sent to his daara in Saint Louis from his home in the south of Senegal when he was just five years old. His daara is large, with over 100 talibés living in extremely unsanitary conditions. The children suffer regularly from infections and malaria is endemic. Modou, at the age of 12, is required to beg every day to pay his marabout an extremely high quota of 800 francs ($1.50 or 1.20 euros). He receives no food in his daara and must beg for this as well.

Modou has been coming regularly to Maison de la Gare's center for over five years. He has become comfortable there, an oasis from his difficult life on the streets.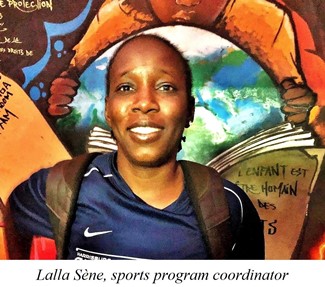 Over the years, he has participated in French literacy classes, watched films and read books in the library, eaten the nourishing baguettes offered in the evenings and regularly showered and washed his clothes. However, Modou's passion is soccer, and Lalla has taken him under her wing, helping him to develop his skills and in general supporting him as he faces the unjust challenges of his life. He is an awesome goalie!

Conditions for the talibé children in Modou's daara are appalling, and Issa Kouyaté has been working with his marabout to try to improve this. Maison de la Gare has installed toilets and a source of potable water, and Issa is making some progress with the marabout, helping him to appreciate the rights of the children and to improve their treatment. One consequence is that our teachers are now beginning to offer literacy classes for all of the children of this daara, on-site in the daara.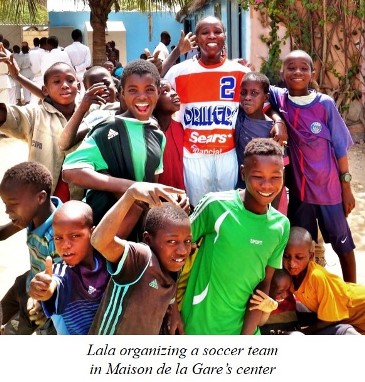 As for Modou, he will continue to participate with Lalla in soccer matches, and to take advantage of the other programs in our center. When he is older, we will encourage him to join one of our apprenticeship programs, to learn a skill which will make it possible for him to support himself.

Omar (10 years old)

Amadou Bâ, one of our dedicated street educators, grew up himself as a begging talibé under the most difficult conditions. He reports here on this 10-year-old boy from a village in central Senegal who was sent by his parents to a Saint Louis daara because there was no school that he could attend in his home region.

Like the other children in his daara, Omar was forced to beg every day for his food and for a quota of money for his marabout. There are no hygiene facilities and no drinkable water in this daara, and little shelter. Omar was regularly beaten severely by his marabout when he was not able to produce the full amount of his quota.

Omar lived in his daara for three years before deciding that he could not take it anymore and that he would find a way to return home. He ran away and spent several days alone on the streets before Maison de la Gare's night rounds team found him in the bus station. After Omar had had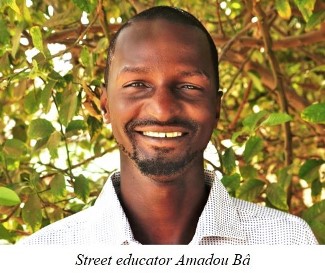 a chance to recuperate in our emergency shelter, Amadou gained his confidence and Omar explained to him why he had run away. He wanted to go to school and not be mistreated or forced to beg any more. Amadou spoke with Omar's family and learned that there was no possibility of him being educated in his home village. So he discussed the situation with Omar's marabout, who agreed that Omar could be registered in school and not be forced to beg. The marabout even assisted, with Omar's parents, in obtaining a birth certificate for him, a prerequisite for being registered in school.

Since returning to his daara, Omar has been coming regularly to Maison de la Gare to wash, eat and learn in the literacy classes while he is waiting to start school. We will continue to support him for many years.
________

Working with so many brutalized children is a very demanding task. We must acknowledge the exceptional skill and dedication of Amadou, Awa, Issa, Lalla and of all the members of Maison de la Gare's team, every minute of every day. The children have great difficulty establishing relationships of trust and will only confide in a person of their choice, who could be the cook or the president. Every staff member understands this, and that their first job is to welcome and listen to these innocent victims.