News from Maison de la Gare
It Takes a Village and, at Maison de la Gare, They Have One
Tweeter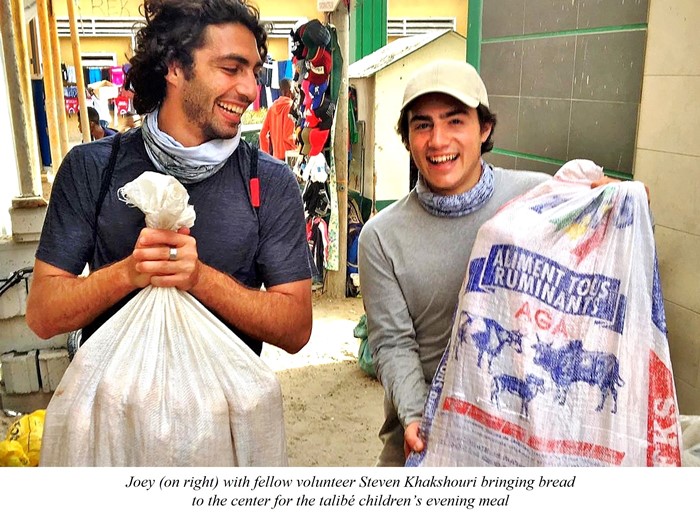 American volunteer Joey Schrayer shares his impressions from his Senegalese experience
Before my time in Senegal, I understood the idea that it takes a village to raise a child as an old proverb to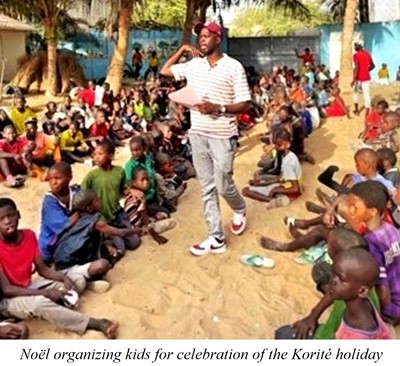 encourage community and communal support. Now, I have seen firsthand a more profound meaning of this saying.

Nestled on the coast in the old capital city of Saint Louis, just off the main street across from the soccer stadium, you will find the organization Maison de la Gare. But "organization" does not do it justice. When I think of an organization, I think of front desks, nametags, big donors, and board meetings. This is not the case at Maison de la Gare. Maison de la Gare is truly a group of people, a tribe, a tribe that takes the safety, security, and success of each talibé boy personally.

When I arrived in Senegal, I had read a bit of the history of the former French colony, but I did not understand the impact of the system that still governs the country. Maison de la Gare is made up of people who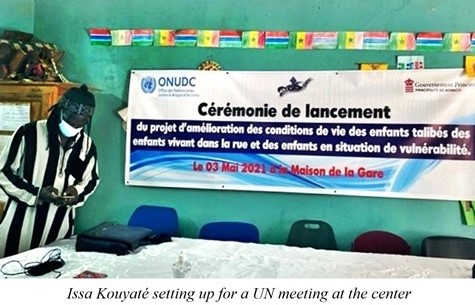 stand for equity and for a fighting chance for the young and neglected talibés. But they are not just fighting a situation, they are fighting a government and a culture. The system of daaras, marabouts, and the talibés is antiquated, but it is engrained in the country systemically, legally, and culturally. This uphill battle can only be fought by people who truly believe in a better, brighter future.

The battle for a better future is fought on two fronts at Maison de la Gare. Firstly, in investing in the boys. Boys are found living on the streets by Amadou, made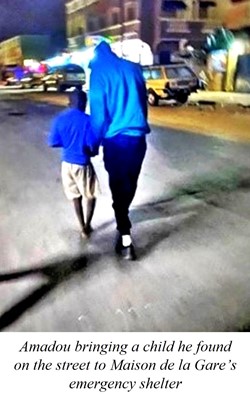 to feel at home by Noël, taught to play sports with Lala, taught literacy by Abdou, taught to sew by Kalidou and Baka, taught to raise poultry by Samba and Cheikh Ablaye, and taught to give back by Issa, and this is just a small part of the Maison de la Gare family. This is investment in the boys, in their future, in their lives. When the boys grow a bit older, Ndaraw can help them develop a business plan, and they can receive a loan to start a business and become self-sustaining earners.

But this is not enough, as the far away families of distant towns perpetuate the system of daaras by sending their boys away to abusive marabouts. Maison de la Gare attacks the problem on this front too, advocating and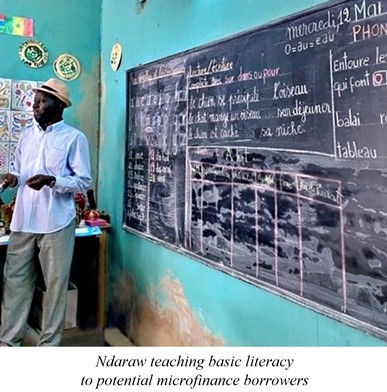 hosting meetings with various UN agencies, spreading the word to families about the corrupt system, and working with marabouts to teach them how to properly take care of the boys.

I equate Maison de la Gare to a village, not because one person teaches sports and another sewing, but because it is made up of leaders and adults who are exemplary in their demeanor, actions, and values. You will never have a conversation with Adama without her cracking up as she walks away, and Diodio will tell you herself that her favorite sport is smiling. And of course Issa, who has dedicated his life to the betterment of thousands of boys. He is the man who seems to never sleep, always has something to do, the local hero, the well-builder, the UN correspondent, whatever you want to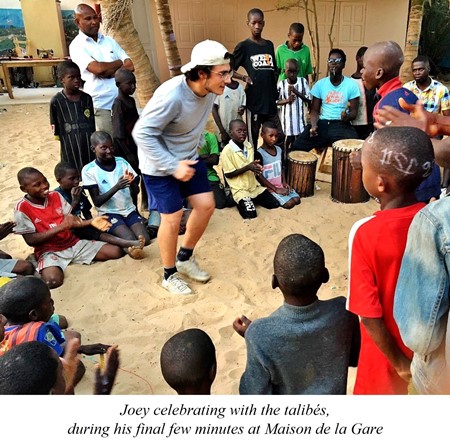 call him … and still most days he has time to get some soccer in with the boys and, yes, he is a good player. So, despite the inordinate number of issues that seem to bring impending doom on this little village, somehow, I left feeling hopeful.

I left feeling hopeful because the talibé boys are in good hands; they live amongst people who, with every bone and cell in their bodies, genuinely care. I arrived to volunteer at an organization but found myself immersed in a village of noble souls, and that taught me more about being a good person than any organization could.


To the people of the village of Maison de la Gare, what you are doing is working, garnering international support, and improving the state of the world. Thank you, and I hope to come back soon.